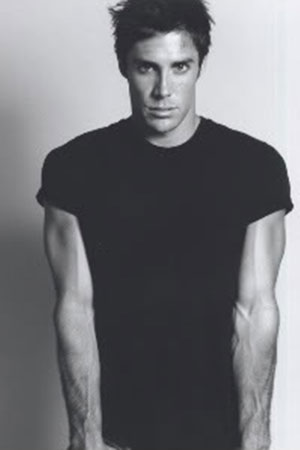 Ricky Anderson
Dancer Burn
Ricky loves to help individuals achieve their fitness goals in a fun enjoyable environment! As a Wisconsin native with an extensive fitness background his life has revolved around sports. 18 years wrestling experience, 2 X National champ in Pole Vaulting and decathlete in college. He went to college for firefighting and pursed that for 4 years before moving to LA and switching gears into the fitness training world. Being a personal trainer in Los Angeles for 9 years he packed up his bags and moved to Vegas where currently he now is a Strength and Conditioning Coach for Cirque Du Soleil shows Michael Jackson One and Mystere. Also he is an instructor for Orange Theory Fitness Bootcamp. When your not finding him in the gym he will either be out climbing, camping, riding motocross, snowboarding……
"An active body is a healthy body"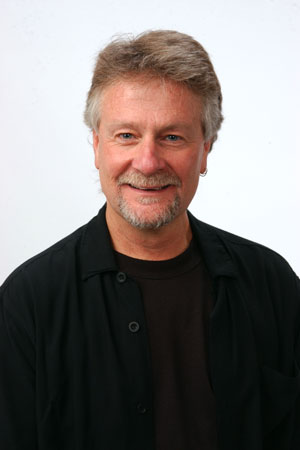 Marcus Bugler
Ballet
With a dance knowledge covering a wide range of techniques, Marcus teaches master classes, gives workshops, adjudicates and choreographs in schools, camps and conventions across the country; notably University Nevada Las Vegas, Lindenwood University, University of Georgia in Athens, and Utica College as guest faculty. He has taught ballroom dance at Dance Charisma in Las Vegas and has been a guest instructor at the Chautauqua Summer Arts Festival, Marin Ballet, Ballet School of Stamford, Steps and Broadway Dance Center in New York City, Eastern Virginia School of Performing Arts, Ballet Tennessee, Miss Linda's School of Dance, the Sawnee Ballet School, Festival Dance Camp in Athens, Georgia, South Carolina Summer Dance Conservatory, Las Vegas Contemporary Dance Theatre, Kingman Dance Factory, the Dance Educators of America, and the Academy of Nevada Ballet Theatre.
Professionally, Marcus has been a dancer with the Muny Opera in St. Louis; the Harkness Youth Dancers (performing at the White House); the Harkness Ballet, with whom he toured all over Europe; Joffrey II; the Eglevsky Ballet; and the New York Metropolitan Opera, where he was dancer, Dance Captain, Ballet Rehearsal Assistant, and finally Repetiteur in 2001. In 2003 he joined the artistic management team of Cirque Du Soleil, opening the production of Zumanity: the other side of Cirque Du Soleil in Las Vegas.Before joining Cirque, he was invited in 2003 and again in 2008 to Japan to choreograph the dances for the Ongaku-Juku production of the opera Die Fledermaus, and in 2007 for the Saito-Kinen Matsumoto production of the opera Queen of Spades; all conducted by the brilliant Seiji Ozawa. He was also brought in as a guest artist of the Chicago Lyric Opera twice; first as Assistant Choreographer to re-stage the dances in the opera Great Gatsby, and in 2006, as Choreographer for Robert Carsen's production of the opera Orfeo.
Marcus teaches privately and internationally and is on staff as dance instructor at The Base, Soulfire Studios, and for the Academy of Nevada Ballet Theatre as well as guest teacher for the Company. His recent performances on stage include stepsister in Peter Anastos' ballet Cinderella, Herr Drosselmeyer in The Nutcracker, Dr. Coppelius in The Academy of Nevada Ballet Theatre's Coppelia and Captain Hook in ANBT's Peter Pan.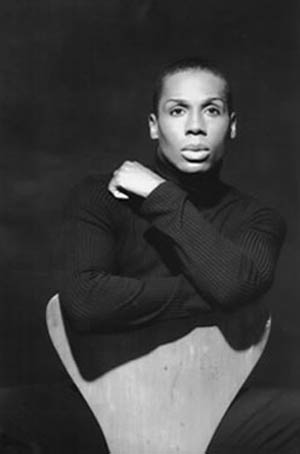 Bernard H. Gaddis
LVCDT Founder/Artistic Director, Conservatory Director
Horton, Ballet, Dunham, Jazz
Bernard Gaddis' dance studies began in Philadelphia at the High School for Performing Arts, under the tutelage of Ms. Althea Leslie, Judy Oruska, & David Kloss. He received numerous awards and scholarships while in high school, including a full scholarship to the prestigious Governor's School for the performing Arts. Mr. Gaddis has also received scholarships to the Pennsylvania Ballet, Dance Theater of Harlem, Princeton Ballet, & The Alvin Ailey American Dance Theater. Bernard's first professional dance experience was with The Philadelphia Dance Co. (Philadanco) at the age of fifteen being the youngest male to ever join the co. quickly became a principal dancer in his second year. Mr. Gaddis also became the Founder, Artistic Director & Choreographer of Philadanco's second performing company D2. The company is in its fourteenth year and is still growing strong. Bernard has received numerous awards for his role as Artistic Director & Choreographer including the prestigious award for Men Making a Difference in the city of Philadelphia presented to him by Senator Chakka Fattah.
After leaving Philadelphia, Bernard traveled to New York City where he became the Principal Dancer with The Alvin Ailey American Dance Theater under the artistic directorship of the renowned dancer and choreographer Ms. Judith Jamison. He spent seven years as a principal dancer with the company performing such works as Revelations, Memoria, Episodes, A Hymn for Alvin Ailey, and many other famous ballets. Bernard has traveled throughout the world and has performed for the Queen of England, Nelson Mandela and the former President of the United States Bill Clinton & and has performed in famous theaters such as the Paris Opera House, Carnegie Hall, The Metropolitan Opera house, The Kennedy Center Theater, The Lincoln Center Theater, The Tivoli Theater Copenhagen, The Bolshoi Theater, among the few. Bernard also Joined the La cast of The Broadway Musical The Lion King as a lead Dancer and chorus singer where he work with renowned director Julie Tamour. Mr., Gaddis is currently a Principal Dancer & Choreographer for Cirque Du Soleil's Las Vegas shows Zumanity and Mystere. Bernard has successfully produced directed and choreographed two sold out Benefit concerts (Dance for Life 1 and II) raising money for Women's Breast Cancer and Children living with HIV and Aids, in Los Angeles and Las Vegas. Mr. Gaddis is currently the Event Coordinator and Artistic Director for a Los Angeles based Entertainment co. (Cienega Entertainment Group) Bernard has performed with various companies as a Guest artist, such as Oakland Ballet, Ballet Pacifica, The Koresh Dance co. The Pennsylvania Ballet and the Paris Company Zingaro.
Bernard has had the privilege of having ballets created and remounted on him by renowned choreographers such as Alvin Ailey, Judith Jamison, Talley Beatty, Ulysses' Dove, Jerome Robins, Donald Mc Kayle, Garth Fagan, Geoffrey Holder, Gene Hill Sagan, Lester Horton, Lynn Taylor Corbett, Brenda Way, Lar Lubovitch, Hans Van Manen, Jawole Willa Jo Pillar, Ronald K. Brown, Milton Myers, Dwight Roden, Katherine Dunham, Billy Wilson, Elisa Monte and Pearl Primus. Bernard has been taught by some of the most famous teachers in the world teachers such as Ms. Marion Cujett, Ms. Delores Brown, Ms. Sandra Fortune, Maurice Bejart, and Katharine Dunham. Jose Mier, Frank Hatchett & Jimmy Truitt. Mr. Gaddis abilities extend into Modeling and Television being a Guest Artist for The young & the Restless, a repeat guest for The Jay Leno Show, The Lady of soul Awards, Home & Garden TV. Arsenio Hall, The Sinbad Show, and featured Artist for The Glaad Awards. His Modeling Credits shows he has worked with some of the top photographers of our time. Jack Mitchell, Howard Schatz, Scott Ashton, Andrew Eccles, Marc Bapitse, Lois Greenfield, Bernard has been in top magazines British GQ, ZINK, Essence, Time, News Week, Dance Magazine, Dancer Magazine, & Vogue. Mr. Gaddis has also had the privilege to be the AGMA union representative for the Alvin AILEY dance theater. His duties were to negotiate The Artist Contracts for the years 1998-2000 also fundraising and grant writing for Philadanco's Second Co. Mr. Gaddis has also been published for his photography in The International Library of Photography for his photo dancers "Bodies in Motion" Mr. Gaddis is also a Master Teacher in Horton, Ballet, Dunham, & African, and has given Lectures at various Universities and Colleges around the United States.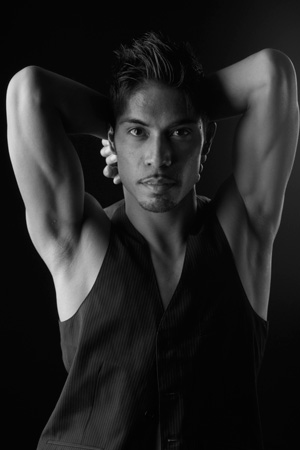 Jeffrey Gerodias
Horton
Jeffrey Gerodias is a former member of the Alvin Ailey American Dance Theater. He performed with the company from 1996-2004. During those years in the company, he worked with many different choreographers, was involved in several Arts in Education Programs and was one of the Company teachers. In 2002 Mr. Gerodias received The Benois de la Danse Prize for Outstanding Performance. He studied Dance Performance from The Boston Conservatory and The Ailey School. In 1994 Mr. Gerodias was invited to join Ailey II, the junior company of the Alvin Ailey American Dance Theater. He was also a recipient of a Donna Wood Foundation Award. After leaving the Main company, Mr. Gerodias began teaching Modern Dance Technique for the Ailey School and The Joffrey Ballet School in NYC.
In 2005 he moved out west and joined the Faculty of The California Institute of the Arts (CalArts) as a Guest Artist for 5 semesters. He taught all levels of Modern Dance Technique and choreographed for the Institute's Spring Dance Concert. He also participated in the School's Faculty Concerts as a Performer. Mr. Gerodias was also on Faculty at The Colburn School in Los Angeles and Pasadena Dance Theater. He has taught for the Hubbard Street Dance Company Summer Intensive, The Ailey School Summer Intensive, and Dallas Black Dance Theater Summer Intensive. In 2007 he returned to the stage performing Production Shows for Holland America Line/Stiletto Entertainment, cruising to Alaska, The Caribbean, Asia and Europe. Presently Mr. Gerodias performs Production Shows produced by Dublin Worldwide Spirit Productions.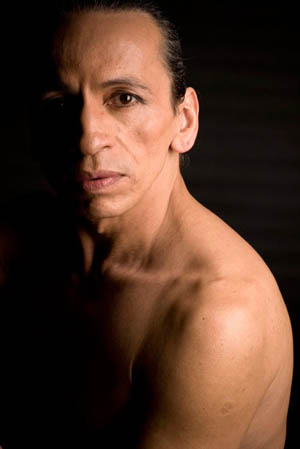 Eddie Otero
LVCDT Assistant Associate Director
Musical Theater
Eddie began at Ballet Folklorico de Puerto Rico. He received scholarships to Harkness Ballet and Alvin Ailey American Dance Theater. Mr.Otero has performed with the Ailey Company at the Metropolitan Opera House in "Memoria" and their City Center season later that year.
Mr.Otero danced with the Cleo Parker Robinson Dance Ensemble in Denver, CO; Detroit City Dance Company, Danny Sloan Dance Company and with the Rod Rodgers Dance Company. Mr. Otero has also performed in West Side Story, A Chorus Line, Annie Get Your Gun, On Your Toes, Song and Dance, Starlight Express, Pirates of Penzance, Gypsy, Dreamgirls, Chicago the musical; Cats in Hamburg and Japan Tour of Fosse. He has choreographed and played the role of the MC in Cabaret, A Chorus Line, Best Little Whorehouse in Texas. Mr.Otero has taught at Nevada Ballet School.
Mr. Otero is honored to be a part of this amazing Dance Company. Thank you for their beauty, grace and Divine Blessings.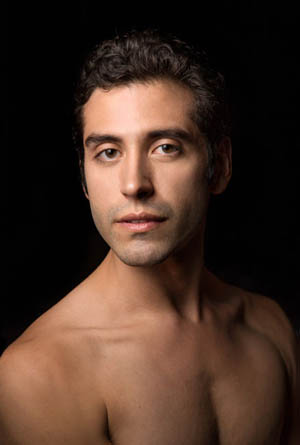 Matthew Palfenier
Improvisation
Matthew Palfenier was born in Fortaleza, Brazil but grew up in the Inland Northwest, United States. His passion for the arts led him to study: violin, choral music, theater, drawing, painting, and photography, among other skills in his early years. However, his dance training did not begin until 2008, after having moved to the greater Grand Rapids, Michigan area. In 2010, Matthew moved to Jackson, Mississippi to pursue his Bachelor of Fine Arts Degree in (Modern) Dance at Belhaven University. There he studied ballet under Caleb Mitchell (Houston Ballet) and Ravenna Tucker (Royal Ballet), and modern with Emily Wright and Erin Rockwell (Front Porch Dance Company). He also performed numerous original and guest artist works by: Cynthia Newland (Belhaven Dance Department Chair), Caleb Mitchell, Laura Morton (Milwaukee Ballet), Aaron Chen (Dance Revolution), Ryan Corriston (Doug Varone and Dancers), Jennifer McQuiston Lott (Inlet Dance Theatre), Vincent Hardy (Complexions Contemporary Ballet), Durell Comedy (Limon Dance Company), and Sung Yong Kim (Dance Company Mooe).
Matthew was awarded Belhaven University's Bezalel Award: For Outstanding Artistic Achievement in the spring of 2013. Just following his graduation in May of 2014, Matthew was privileged to travel with the dance company Bal Malhada on a five week dance tour across South Korea. The trip included 32 performances in 11 different cities, and among the highlights were: premiering Sung Yong Kim's original work "For" at the International Busan Dance Festival, and filming both a documentary and a series of screen dance shorts with students from Dong-ah Institute of Media and Arts under supervision of Neil George. Matthew is ecstatic to join LVCDT for their upcoming season and would like to extend his thanks to Bernard Gaddis for his overwhelming generosity, the many family and friends who have supported him throughout this adventure, and to the Lord Jesus Christ for his infinite creativity.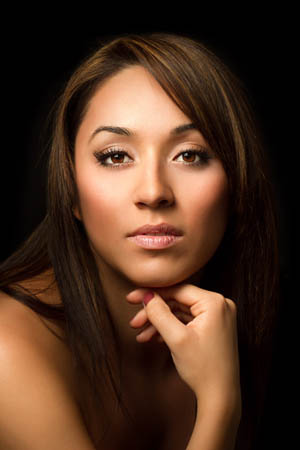 Adrianna Rosales
LVCDT Rehearsal Director
Tap
Born in Phoenix, Arizona Adrianna has been in love with dance since the age of 3. She will graduate this fall with a BFA in dance from the University of Nevada, Las Vegas. Her recent credits include being in works by Louis Kavouras, Victoria Baltimore-Dale, Stephan Reynolds, and Cathy Allen. Recently she has traveled to Canada to perform in the International Association of Blacks in Dance conference as well as to Adelaide, Australia for the Fringe festival. She looks forward to traveling to Seoul, South Korea this fall and is excited for all of her future endeavors that will be opened through her passion for dance with Las Vegas Contemporary Dance Theater.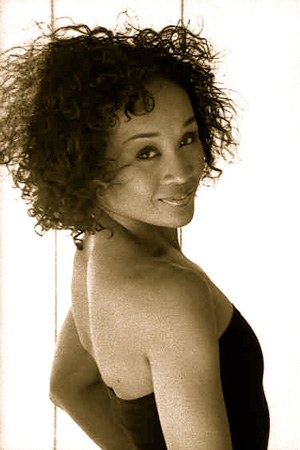 Keena Dawn Smith
Keena was raised in Las Vegas, Nevada with movement training beginning at the early age of five, with studies in dance and gymnastics. She was a competitive gymnast from age nine to age seventeen. Keena earned a B.A. in Dance from the University of Nevada, Las Vegas. She has performed works by Walter Nicks, Donald McKayle, Alvin Ailey and Ulysses Dove and worked with world-renowned choreographers Winifred Haun, Rudy Perez, Gus Solomons Jr., Daniel Nagrin, David Dorfman and Billy Siegenfeld. She has danced with the Loretta Livingston contemporary modern ensemble and was a cast member of the famed show EFX Starring Michael Crawford in Las Vegas. She completed her M.F.A. in Dance from the University of California, Irvine, under the thesis direction of Donald McKayle, where she was awarded a full fellowship and teaching apprenticeship. Most recently, Keena performed for eight years with Walt Disney's production of The Lion King as a cast member in the Los Angeles, Broadway and Cheetah National Touring Companies.
Upon returning home to Las Vegas, Keena continues to teach and choreograph dance, having worked with the Clark County Parks & Recreation Cultural Arts Program, the City of Las Vegas, the Clark County School District as well as teaching SPX pilates. Currently, she is an adjunct professor at the University of Nevada, Las Vegas Department of Dance teaching both lecture and technique courses.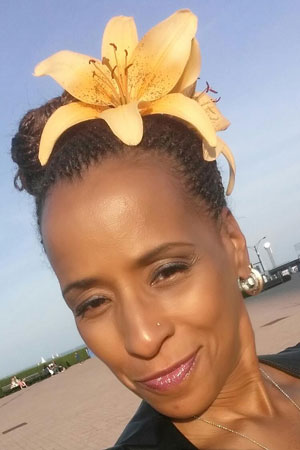 Ifayomi Victory
LVCDT Director of African Dance Studies
African Dance
A native of Chicago, Ifayomi moved to Las Vegas in 2003. She studied African dance with internationally-known dance companies and their master teachers in Chicago IL, Oakland, CA, and Barbados, WI, later performing and touring professionally. Ifayomi teaches dance movements and lectures about dance on a regular basis throughout the Las Vegas area. She emphasizes the ways in which African dance and the drums that accompany it are a form of communication, as well as a form of art. Each dance is done for a reason, each is ceremonial and purposeful, and the drums speak to the dancers, directing and interpreting their movements.
Currently the Director of African Dance Studies for the Conservatory at The Las Vegas Contemporary Dance Theater (LVCDT) in Las Vegas, Ifayomi also worked in the capacity of lead dancer, assistant artistic director, choreographer and costume designer for Olabisi African Dance & Drum Ensemble of Las Vegas. One of the founding members, instructor and choreographer The Las Vegas Community Dance Project, Ifayomi loves to share her passion for teaching and performing dances derived from West, Central, South Africa and the Caribbean. Her presentations generally include two or three numbers (she brings her own drummer) performed in traditional African dance costume. Prior to her dance performances, she describes the cultural and historical background for each dance, and the drummers talk about their role and the importance of the music.  Ifayomi is dedicated to sharing the story of how African dance both changed and "gave" her life.  Generating understanding and respect for African art forms and broadening cultural awareness are essential components of Ifayomi 's presentations.
African music and dance are intertwined forms of communication. The movements and rhythms represent many things—such as love, war, rites of passage, spirituality and welcoming. Emotionally-charged dance movements and compelling rhythms combine to tell tales of African ancestry, rural and urban life and relationships between people and with the spiritual world.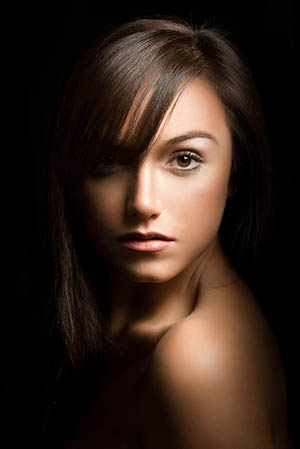 Maria Fernanda Vicuna-McGovern
Pilates
Maria Fernanda Vicuna-McGovern was born in Xalapa, Veracruz Mexico where she started her studies in art and theatrics at age of 3. At age of 7, she started her in dance studies with Emmanuelle Lecomte. She received a scholarship for "The Rock School for Dance Education" in Philadelphia, where she studied for 4 years. Maria had the opportunity to work with several choreographers. Maria has also received training internationally in Cuba, Spain, and France. She has participated in Mexican and U.S. dance competitions, where she achieved an artistic award, medal, and scholarship to the "Jeune Ballet du Quebec." She always felt as though there was more to dance than just competitions. Maria is extremely excited to be working with the great artists of LVCDT.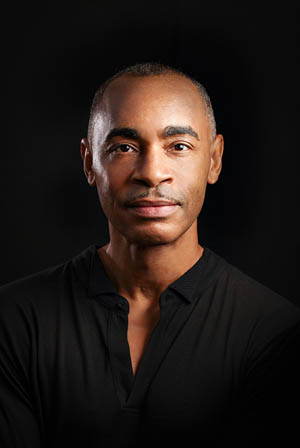 Donald Williams
LVCDT Ballet Master & Associate Conservatory Director
Ballet
Mr. Williams studied with Larry Long of the Ruth Page Foundation, then accepted a scholarship to Dance Theatre of Harlem in New York City and subsequently joined the DTH company. He became a principal dance in 1983 and ended a 27-year company career as Premier Danseur in 2004.
As a principal guest artist, Mr. Williams has performed with London's Royal Ballet at Covent Garden, the International Ballet Festival in Cuba, partnered Cynthia Gregory in the Gala of Stars in Bilbao, Spain, and starred in many international galas. He has worked with Complexions Contemporary Ballet, Dances Patrelle and Fugate/Bahiri Ballet NY, creating critically acclaimed, original roles with them as well.
Mr. Williams made his film debut in The Cotton Club and starred in the Emmy-nominated A Streetcar Named Desire, which was broadcast over the PBS series Dance in America, as well as the Peabody Award winning Firebird, which was broadcast over PBS in the Kennedy Center Tonight Series. He was also featured in the Motown 30th Anniversary Special.
In 1998, Mr. Williams made his Broadway debut in the Tony-Award-winning musical Ragtime. In 2000, he was principal guest artist in the New York City Ballet/Dance Theatre of Harlem collaboration for their Diamond Project, dancing the principal roles in Robert Garland and Robert LaFosse's Tributary and Balanchine's Agon. He was featured in the national tour of The Phantom of the Opera, and most recently with Phantom: The Las Vegas Spectacular.