The Children's Program – Lower School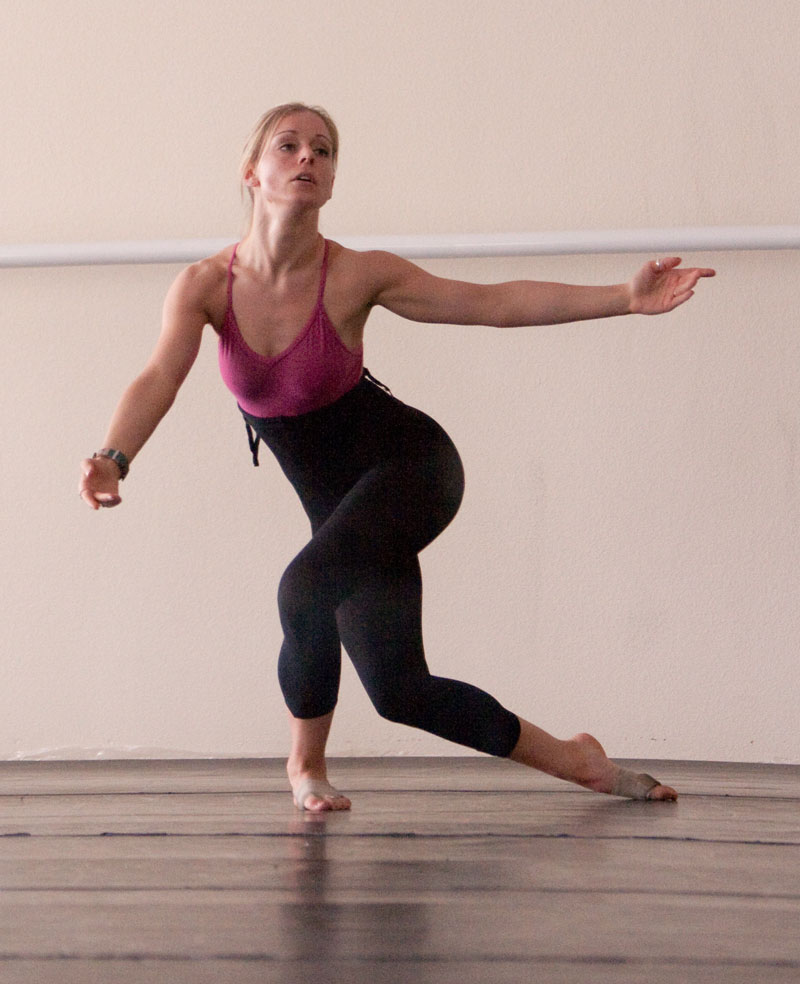 Creative movement and music merge to form a fun atmosphere in which spatial awareness and self-expression can flourish.
Movement is integral to the development of children. An experience in creative dance can open up a world of expression and communication. Our Adventures in Dance program goes beyond the traditional story ballet to employ creativity, exploration, language skills, and body awareness in building a solid foundation of spoken and movement vocabulary.
Physical: Self-control, refinement of gross and fine motor skills, understanding of space and their bodies
Social/Affective: Listening, responding, taking turns, working cooperatively
Cognitive: Recognizing, recalling, identifying, differentiating and sequencing
Aesthetic: Expressing a preference for dance movements, exposure to various cultures, arts and language
Curriculum: The curriculum was created to encourage age appropriate physicality, musicality and creativity
Children develop confidence and poise in a solid framework from which to build classical ballet technique, which will support other dance forms and styles.
---
DANCE AND MUSIC – AGES 2 TO 3
This class has been specially designed for 2–3yr olds who are not yet comfortable being in a class alone, each child is joined in the class by a parent or caregiver who will be the child's "dancing partner".
Through movement exercises, games, stories and other activities, the very young are introduced to the joy of creative movement and music in a fun and safe environment.
---
HONEY BEES – AGES 3 TO 4
Children who are ready to be in a class by themselves will begin to learn the basic elements of creative movement and basic ballet; socialization skills such as turn-taking and following instructions will be emphasized. The young children will explore movement qualities, musicality, practice gross motor coordination and work on simple locomotion, enhancing the development of both their bodies and their minds! Creative and fun games, stories and imaginative exercises will send them home happy and invigorated.
---
BABY BALLERINAS – AGES 4 TO 5
Children will continue to practice the basic elements of creative movement and basic ballet. The children will be encouraged to expand their movement vocabulary through movement games and creative exploration of time, weight and space.
---
BALLET BEGINNINGS 1 – AGES 5 TO 6
The elements of creative movement will be augmented by more coordination and sequence-related exercises; floor formations that teach children to remember their "place" in the room; movement exercises that emphasize straight legs and pointed feet, posture, placement, stretches and comportment of classical ballet.
Basic ballet concepts such as 1st and 2nd positions, plié and relevé will be introduced. Fun, creative elements such as stories, games and other imaginative activities will keep the pace of the class lively and engaging. Live piano accompaniment provides an enriching and stimulating environment for all classes.
---
BALLET BEGINNINGS 2 – AGES 6 TO 7
Children are ready to be introduced to a class format that aims to prepare them for a "real" ballet class. They will continue to learn correct dance terminology and build strength and coordination. By the end of the semester they will be able to execute various combinations using the terminology that was covered in the year.
---
BALLET BASICS 3-4 (AGES 7 TO 9)
This class bridges a student's transition from the Children's program into a more structured class environment. They are introduced to an increased level of formal training consisting of barre and centre work. The posture, placement and comportment of classical ballet will be emphasized. The practice exercises introduced at this level for alignment, flexibility, and coordination will develop a strong foundation of physical and cognitive understanding necessary for Classical Ballet training.
---
INTERMEDIARY BALLET – (AGES 9 AND UP)
Intermediary Ballet continues to stress posture and placement while expanding the students ballet vocabulary.
Young People's Program (ages 10 and up)- Upper School
---
LEVEL 1A AND 1B – TWO YEAR COURSE (AGES 10 AND UP)
For those who have completed Ballet Basics and Intermediary Ballet classes; new students entering Level 1 from another school are expected to be familiar with the posture, placement and comportment of classical ballet.
Level One is the first year of dedicated vocational training. It builds upon the work mastered in the Ballet Basics and Intermediary classes, reinforcing the basic elements of correct postural alignment, weight transitions, all of the small, medium and large poses of ballet, and concludes with the basic steps of jumping (allegro). This very important level sets the foundations for all of the levels that follow, and is vital in establishing a firm base on which future training will be based. Requirement: Two ballet classes per week.
---
LEVEL 2A AND 2B – TWO YEAR COURSE (AGES 12 AND UP)
For those who have completed Level 1
Level Two progresses the basic elements of Level One. Aplomb is further developed with the use of quarter and half pointe (demi – pointe). Quarter and half turns on the whole foot are commenced. The range of basic steps is continued, with more emphasis on linking steps together, with more repetitions. There is added emphasis on the coordination of all of the parts of the body. The tempo for many basic steps is gradually increased. Requirement: Three ballet classes per week.
---
LEVEL 3 (AGES 12 AND UP)
For those who have completed Level 2
Level Three continues to consolidate the basic elements of posture, aplomb, transference of weight, with an increased use of the demipointe. At this level, pirouettes are introduced both en dedans and en dehors, after the preparatory work of Level 1 and 2. This important level, also introduces the study of exercises en pointe for female students. The concept of beating the legs together in allegro, called batterie is also begun at this level. Requirement: Four ballet classes and two pointe classes.
*Level 3 students are welcome to register for an additional weekly ballet or elective class.
---
LEVEL 4 (AGES 13 AND UP)
For those who have completed Level 3
There is an increased emphasis in this level of turning both on the demipointe and en l'air in allegro steps. There is also an increased emphasis on the flow of movement from the various learned poses. Steps begin to be linked in more complex and expressive ways. Requirement: Five ballet classes and two pointe classes.
*Level 4 students are welcome to register for an additional ballet or elective class
Conservatory – Recreational Program (ages 6-18)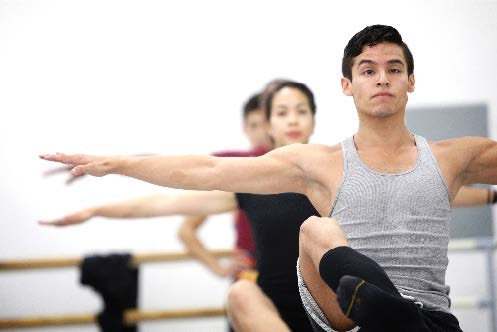 The Recreational Program at the Conservatory of LVCDT offers opportunity to develop with the highest level of artistic excellence offered at any dance institution. Our program supports the recreational dancer's interested in taking one to three classes a week. With a wide array of genres–from ballet and contemporary to hip-hop, tap, and jazz–our students receive not only a thorough grounding in the primary techniques, but also specialized training in the rich American dance traditions.
---
BALLET
The ballet program at the Conservatory of LVCDT is uniquely designed to serve as the foundation and basis of all dance techniques. Students develop self-confidence and a strong understanding and mastery of technical skill in a disciplined yet nurturing environment. The program emphasizes attention to detail, dynamic movement, musicality, and expressiveness through dance quality.
---
MODERN HORTON/GRAHAM
The Modern program at the conservatory of LVCDT is designed to serve as yet another codified dance technique. Students emphasize on the whole anatomical body, which includes flexibility, strength, coordination and body and spatial awareness to enable unrestricted, dramatic freedom of expression.
---
JAZZ
Jazz targets the fundamentals of strong body alignment and emphasizes muscle awareness through form, shape, style and flexibility. The three levels focus on different rhythms and timing to enhance student's awareness of technique and musical expression. Each level increases in complexity and culminates in a theatrical or contemporary combination that develops student's learning and retention skills.
---
HIP-HOP
Explore the distinctive history and culture of hip-hop! Students focus on five styles: locking, popping, house, breaking, and freestyle. The class emphasizes proper hip-hop technique and the ability to retain movement patterns in a choreographed work. This engaging class is a great introduction to learning hip-hop. Participants will enjoy building the physicality, confidence, muscle memory, and coordination gained through execution of the combinations while enjoying developing skills in one of the most popular dance crazes of all time. The instructor guides the dancers in a way that promotes exploration and listening skills, and balances the challenge of a satisfying workout with sheer energy and entertainment. So grab your sneakers and have fun!
---
TAP
Tap is a form of dance characterized by using the sound of one's tap shoes hitting the floor (or other surfaces) as a percussive instrument. As such, it is also commonly considered to be a form of music. LVCDT students will learn Two major variations of tap dance exist: rhythm (Jazz) tap and Broadway tap. Broadway tap focuses more on the dance. It is widely performed as a part of musical theater. Rhythm tap focuses more on musicality, which is consider Jazz Tradition.
BOYS CAN DANCE TOO PROGRAM (Ages 7-21)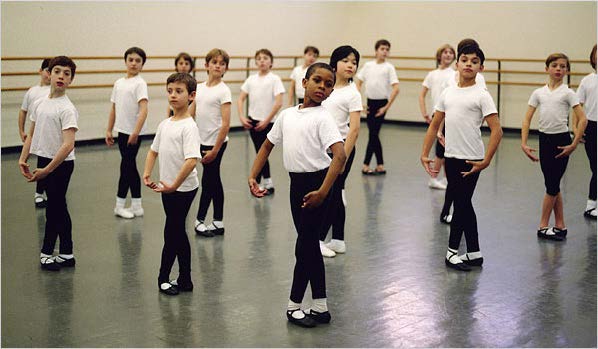 Created by Founding Artistic Director Bernard H. Gaddis and Ballet Master Donald Williams, this program is geared specifically to young males who aspire to become great dancers. The program offers classes in an array of dance idioms that focus on discipline, artistry, virtuosity technique, leadership and teamwork. The program also offers field trips to performances, festivals and dance conferences.
---
Level 1
Students engage in dance activities that develop coordination, control, and creativity by exploring elements such as levels in space, directions, movement dynamics, and focus.
---
Level 2
Students are introduced to the Horton technique that strengthens and expands the concepts learned in Level 1 and at the same time prepares them for the higher levels in the school program. Students take classes in ballet, modern, hip hop, musical theater, and tap.
PROFESSIONAL TRAINING PROGRAM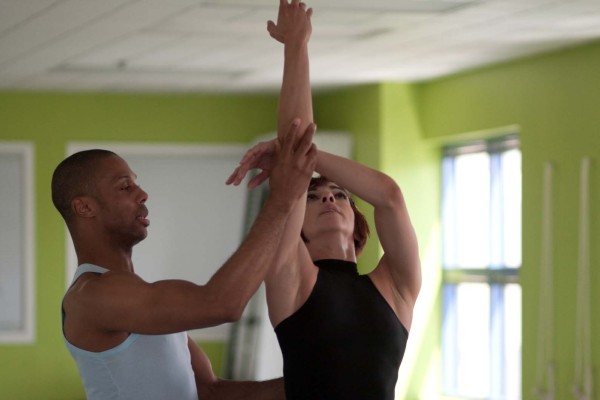 This program will serve as the direct feeder program for the professional company. Once accepted into the program, students will follow the rigorous schedule of the company with additional technique classes, along with learning the company's current repertory. This program will have its own performance opportunities in Las Vegas and surrounding areas. International performance opportunities are also a possibility.
Students must have a high school diploma or equivalent. As with all our programs, admission is by audition only. This intensive course of study includes instruction in classical ballet technique, pointe, men's class, pas de deux, variations, character, choreography, modern, master classes, and workshops in dance history, music, art, acting, anatomy, money management, career strategies and health and wellness.