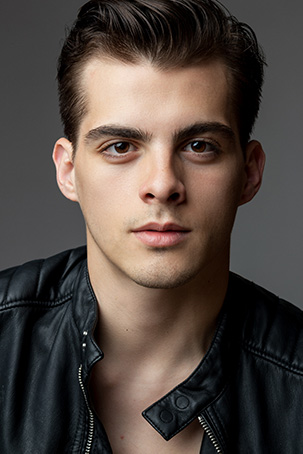 Kedric Bateman
Kedric Bateman was born in Salt Lake City, Utah in January of 1996; he then moved to California in 2001 where he became interested in dance. He began training in ballet and tap in 2006 at Media City Ballet in Burbank, CA. In 2008, his family relocated to Henderson, NV, where he auditioned to be in Las Vegas Academy's Dance Department. Kedric started his freshman year in the lowest level and with hard work, dedication and the support from the teachers at the school, progressed to the highest level in the Dance Department by senior year. He fell in love with many modern dance styles, but nothing felt more natural to him than Horton. Kedric was trained by Thomas DiSabato (Horton), Tara Foy (ballet), and Jeneane Huggins (Graham). During his sophomore year of high school, he was competing at Inspire Dance Company, directed by Robert Contreras. There, he progressed in improvisation, hip-hop, ballet training, and post-modern movement. After high school, Kedric suffered an injury from a motorcycle accident, putting him out of dance for a few years. He was longing to get back into dance and started training again, and over time, got his technique back. He was then referred to Contemporary West Dance Theatre where he has had the privilege to dance since June, 2018. Kedric is extremely grateful and blessed for the support from Bernard Gaddis, his family and dance teachers over the years.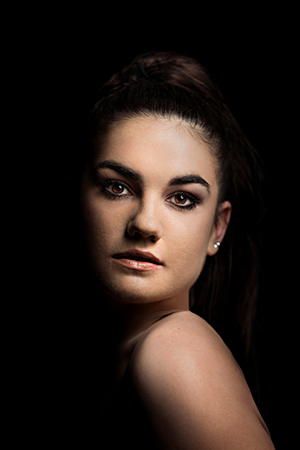 Josie Camp
Josie was born in the United Kingdom, and at a young age moved to a small town in Goldsboro, North Carolina where she began dancing at the age of 3. Here, she discovered her love for the arts with the help of her first instructor, Mrs. Patricia O'Quinn Warren. Josie later relocated to Las Vegas, Nevada and continued dancing at Bunker Dance Center under and auditioned for the Nevada Youth Dancer's Company, giving her the opportunity to compete, travel, and work with various choreographers. She attended High School at Las Vegas Academy of the Arts as a dance major, graduating in 2016. The summer of her junior year, Josie attended the Joffrey Ballet School in New York City under Michael Blake. Her senior year of High school, she trained under the artistic direction of Bernard Gaddis at the Las Vegas Contemporary Dance Theatre Conservatory. Currently, Josie attends the University of Nevada, Las Vegas with the Millennium Scholarship, and is excited to be named as one of the newest apprentices with CWDT. Josie is honored and blessed to be working with Bernard Gaddis and all of the extremely talented company members of CWDT.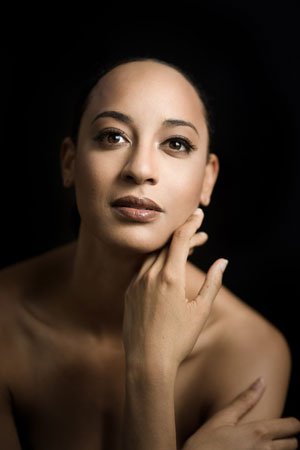 Ashley Gezana
Ashley Gezana originally from Austin, TX, Ashley studied with the American Dance Theater, Tinka's Dance Studio, Slavin Nadel School of Ballet, and Round Rock Repertory Dance Centre (RRRDC) in which she was part of the performing troupe 'dantsers.' Ashley attended Dean College as a dance major where she was a part of their Dance Team and three faculty directed companies. Upon transferring to the University of Houston she received her BA in Dance Performance. She has participated in the Texas Association Teachers of Dance (TATD) conventions, Alvin Ailey summer intensive, The Ailey School independent study program, and served as a Broadway Dance Center (BDC) summer intern. After spending two seasons with the Dayton Contemporary Dance Second Company (DCDC2) Ashley is proud to be a member of the Las Vegas Contemporary Dance Theater.
Rachel Murray
Assistant Wardrobe Attendant
Rachel Murray was born in Riverside, California. As a child, she moved to Las Vegas where she was raised and attended college at the University of Nevada Las Vegas. Graduating in fall of 2013 with a Bachelors of Fine Arts in Dance Performance and Choreography Rachel prolongs to stay in Las Vegas and begin her career as a professional dancer. While attending UNLV, Rachel received the Millennium Scholarship; Greenblatt Scholarship; UNLV Dance Scholarship and the Devos Scholarship acknowledging her hard work and devotedness to the College of Fine Arts. Alongside these achievements, Rachel also received a full scholarship when she traveled to Chicago, Illinois summer of 2013 to further her studies, training with the Inaside Chicago Dance Company. Rachel has been fortunate to perform with the UNLV dance department for the past five years through out Las Vegas, Nevada, Southern California, Chicago, Dallas and Seoul, Korea. Rachel is also known for her abilities to choreograph, music and film edit, costume design and lighting design. In the start of 2014, Rachel has been given the great opportunity to study, train and perform with the Las Vegas Contemporary Dance Theater.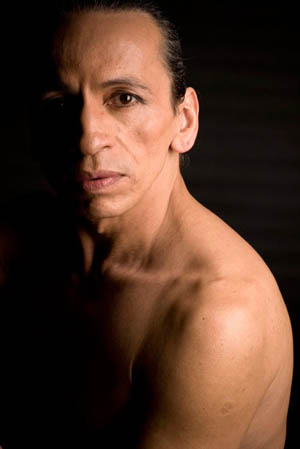 Eddie Otero
Assistant Associate Director
Eddie began at Ballet Folklorico de Puerto Rico. He received scholarships to Harkness Ballet and Alvin Ailey American Dance Theater. Mr.Otero has performed with the Ailey Company at the Metropolitan Opera House in "Memoria" and their City Center season later that year.
Mr.Otero danced with the Cleo Parker Robinson Dance Ensemble in Denver, CO; Detroit City Dance Company, Danny Sloan Dance Company and with the Rod Rodgers Dance Company. Mr. Otero has also performed in West Side Story, A Chorus Line, Annie Get Your Gun, On Your Toes, Song and Dance, Starlight Express, Pirates of Penzance, Gypsy, Dreamgirls, Chicago the musical; Cats in Hamburg and Japan Tour of Fosse. He has choreographed and played the role of the MC in Cabaret, A Chorus Line, Best Little Whorehouse in Texas. Mr.Otero has taught at Nevada Ballet School.
Mr. Otero is honored to be a part of this amazing Dance Company. Thank you for their beauty, grace and Divine Blessings.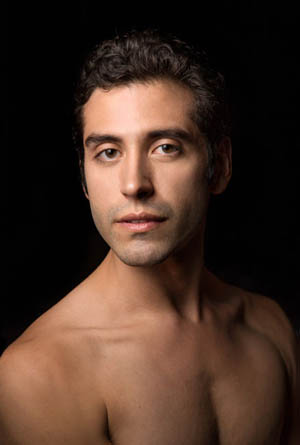 Matthew Palfenier
Matthew Palfenier was born in Fortaleza, Brazil but grew up in the Inland Northwest, United States. His passion for the arts led him to study: violin, choral music, theater, drawing, painting, and photography, among other skills in his early years. However, his dance training did not begin until 2008, after having moved to the greater Grand Rapids, Michigan area. In 2010, Matthew moved to Jackson, Mississippi to pursue his Bachelor of Fine Arts Degree in (Modern) Dance at Belhaven University. There he studied ballet under Caleb Mitchell (Houston Ballet) and Ravenna Tucker (Royal Ballet), and modern with Emily Wright and Erin Rockwell (Front Porch Dance Company). He also performed numerous original and guest artist works by: Cynthia Newland (Belhaven Dance Department Chair), Caleb Mitchell, Laura Morton (Milwaukee Ballet), Aaron Chen (Dance Revolution), Ryan Corriston (Doug Varone and Dancers), Jennifer McQuiston Lott (Inlet Dance Theatre), Vincent Hardy (Complexions Contemporary Ballet), Durell Comedy (Limon Dance Company), and Sung Yong Kim (Dance Company Mooe).
Matthew was awarded Belhaven University's Bezalel Award: For Outstanding Artistic Achievement in the spring of 2013. Just following his graduation in May of 2014, Matthew was privileged to travel with the dance company Bal Malhada on a five week dance tour across South Korea. The trip included 32 performances in 11 different cities, and among the highlights were: premiering Sung Yong Kim's original work "For" at the International Busan Dance Festival, and filming both a documentary and a series of screen dance shorts with students from Dong-ah Institute of Media and Arts under supervision of Neil George. Matthew is ecstatic to join LVCDT for their upcoming season and would like to extend his thanks to Bernard Gaddis for his overwhelming generosity, the many family and friends who have supported him throughout this adventure, and to the Lord Jesus Christ for his infinite creativity.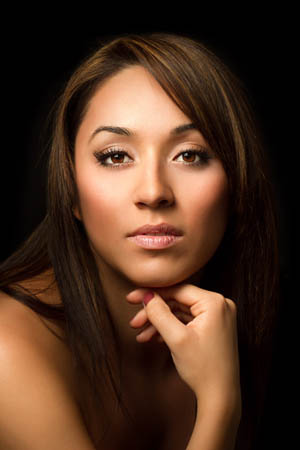 Adrianna Rosales
Rehearsal Director
Born in Phoenix, Arizona Adrianna has been in love with dance since the age of 3. She will graduate this fall with a BFA in dance from the University of Nevada, Las Vegas. Her recent credits include being in works by Louis Kavouras, Victoria Baltimore-Dale, Stephan Reynolds, and Cathy Allen. Recently she has traveled to Canada to perform in the International Association of Blacks in Dance conference as well as to Adelaide, Australia for the Fringe festival. She looks forward to traveling to Seoul, South Korea this fall and is excited for all of her future endeavors that will be opened through her passion for dance with Las Vegas Contemporary Dance Theater.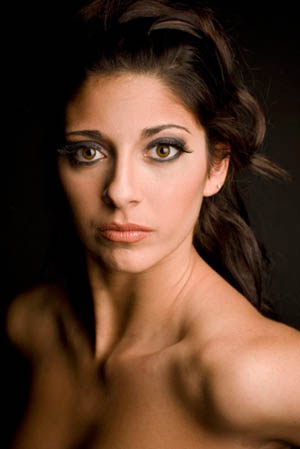 Marie-Joe Tabet
Associate Director
Born in Beirut, Lebanon Marie-Joe began her dance studies at the age of 3. Growing up in New Jersey she continued her dance training with "Encore! Performing Arts Center" in addition to gymnastics training from "Art of Gymnastics & Cheer." She later attended UNLV Fine Arts where Marie-Joe graduated with a B.F.A. in dance performance. Her studies have included performances at the International Dance Festival in Kiel, Germany; UNLV collaboration with Korea National Sport University in Seoul, Korea; University of Arizona Jazz Festival in Tuscon, AZ; Fringe Festival in Adelaide, Australia; and UNLV's company concerts. She has trained with master teachers from Hubbard Street, Giordano's Dance Centers, and Alvin Aliey American Dance Theater. In addition, she has performed in works by various choreographers such as: Bernard H. Gaddis, Ulysses Dove, Alvin Aliey, Rennie Harris, Roni Koresh to name a few. She has also performed with Nevada Dance Project and Cleo Parker Robinson's International Dance Festival. Along with teaching master classes at local high schools, Marie-Joe has taught master classes at the 2007 and 2008 Maga Domene Dance Convention in Monterrey, Mexico, as well as setting Mr.Gaddis' work at colleges and universities across the U.S.
Marie-Joe began her journey with LVCDT since it's inception in 2006 as an apprentice and has worked her way through directorship roles leading to her position today, as well as being one of LVCDT's principal dancers. She would like to express her gratitude to Bernard for giving her this amazing opportunity, as well as her family and friends for their love and support!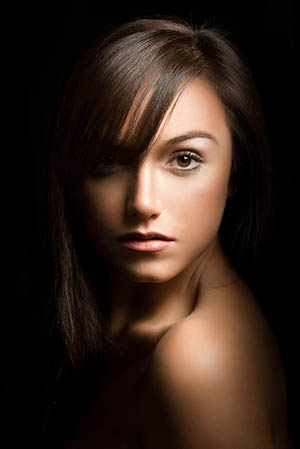 Maria Fernanda Vicuna-McGovern
Maria Fernanda Vicuna-McGovern was born in Xalapa, Veracruz Mexico where she started her studies in art and theatrics at age of 3. At age of 7, she started her in dance studies with Emmanuelle Lecomte. She received a scholarship for "The Rock School for Dance Education" in Philadelphia, where she studied for 4 years. Maria had the opportunity to work with several choreographers. Maria has also received training internationally in Cuba, Spain, and France. She has participated in Mexican and U.S. dance competitions, where she achieved an artistic award, medal, and scholarship to the "Jeune Ballet du Quebec." She always felt as though there was more to dance than just competitions. Maria is extremely excited to be working with the great artists of LVCDT.