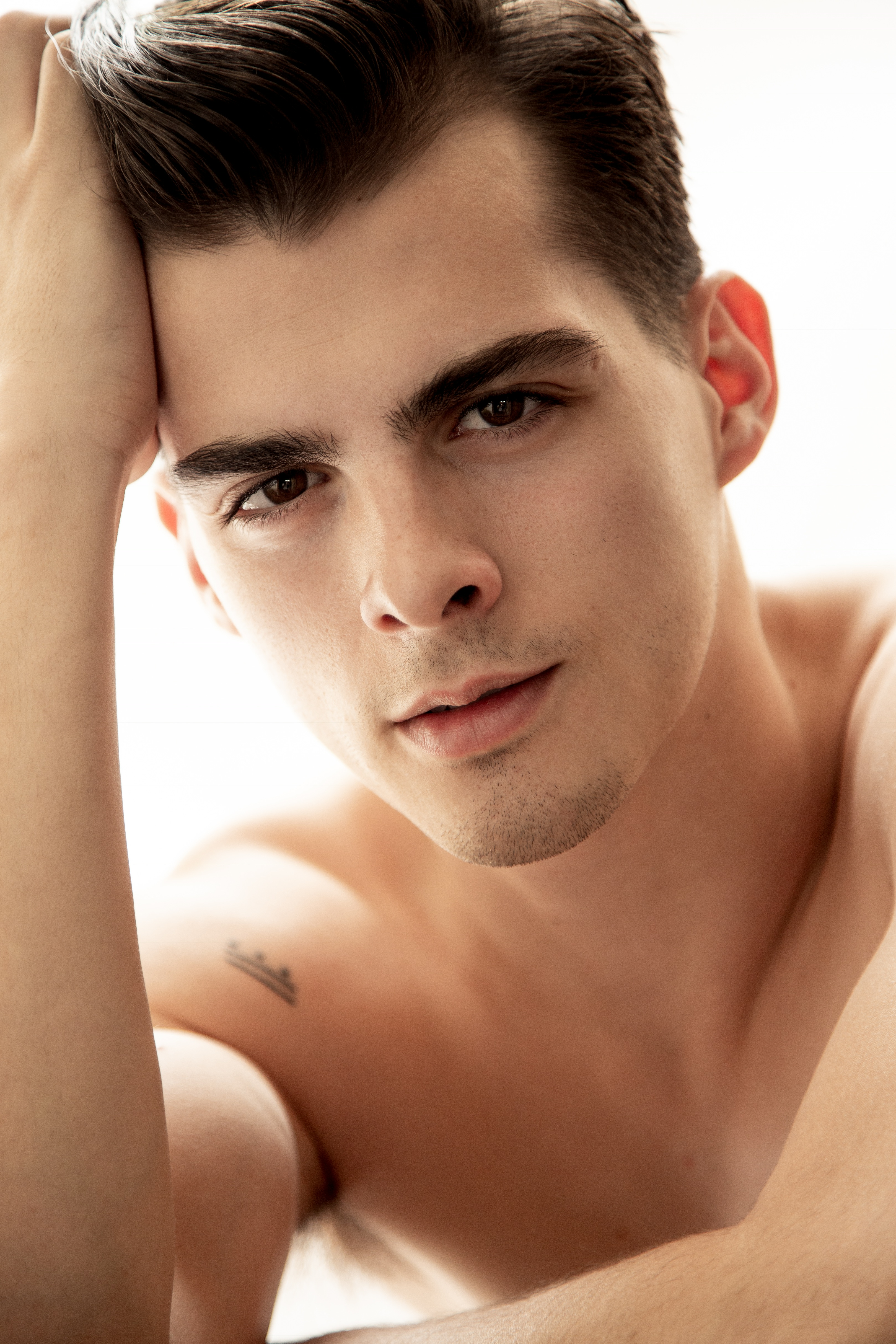 Kedric Bateman
Kedric Bateman was born in Salt Lake City, Utah in January of 1996; he then moved to California in 2001 where he became interested in dance. He began training in ballet and tap in 2006 at Media City Ballet in Burbank, CA. In 2008, his family relocated to Henderson, NV, where he auditioned to be in Las Vegas Academy's Dance Department. Kedric started his freshman year in the lowest level and with hard work, dedication and the support from the teachers at the school, progressed to the highest level in the Dance Department by senior year. He fell in love with many modern dance styles, but nothing felt more natural to him than Horton. Kedric was trained by Thomas DiSabato (Horton), Tara Foy (ballet), and Jeneane Huggins (Graham). During his sophomore year of high school, he was competing at Inspire Dance Company, directed by Robert Contreras. There, he progressed in improvisation, hip-hop, ballet training, and post-modern movement. After high school, Kedric suffered an injury from a motorcycle accident, putting him out of dance for a few years. He was longing to get back into dance and started training again, and over time, got his technique back. He was then referred to Contemporary West Dance Theatre where he has had the privilege to dance since June, 2018. Kedric is extremely grateful and blessed for the support from Bernard Gaddis, his family and dance teachers over the years.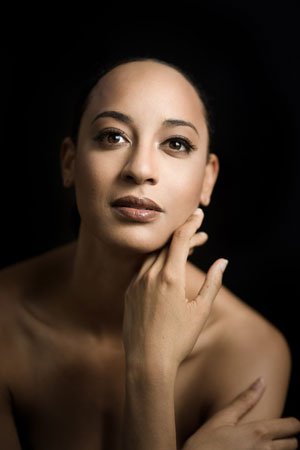 Ashley Gezana
Originally from Austin, TX, Ashley studied with the American Dance Theater, Tinka's Dance Studio, Slavin Nadel School of Ballet, and Round Rock Repertory Dance Centre (RRRDC) in which she was part of the performing troupe 'dantsers.' Ashley attended Dean College as a dance major where she was a part of their Dance Team and three faculty directed companies. Upon transferring to the University of Houston she received her BA in Dance Performance. While at U of H, Ashley performed as a swing/understudy at the Alley Theatre's A Christmas Carol, and for the Bayou City Concert Musicals as a dancer/ensemble in On The Town and Gentlemen Prefer Blondes. She has participated in the Texas Association Teachers of Dance (TATD) conventions, Alvin Ailey summer intensive, The Ailey School independent study program, and served as a Broadway Dance Center (BDC) summer intern. After spending two seasons with the Dayton Contemporary Dance Second Company (DCDC2), she is proud to be a member of the Contemporary West Dance Theater.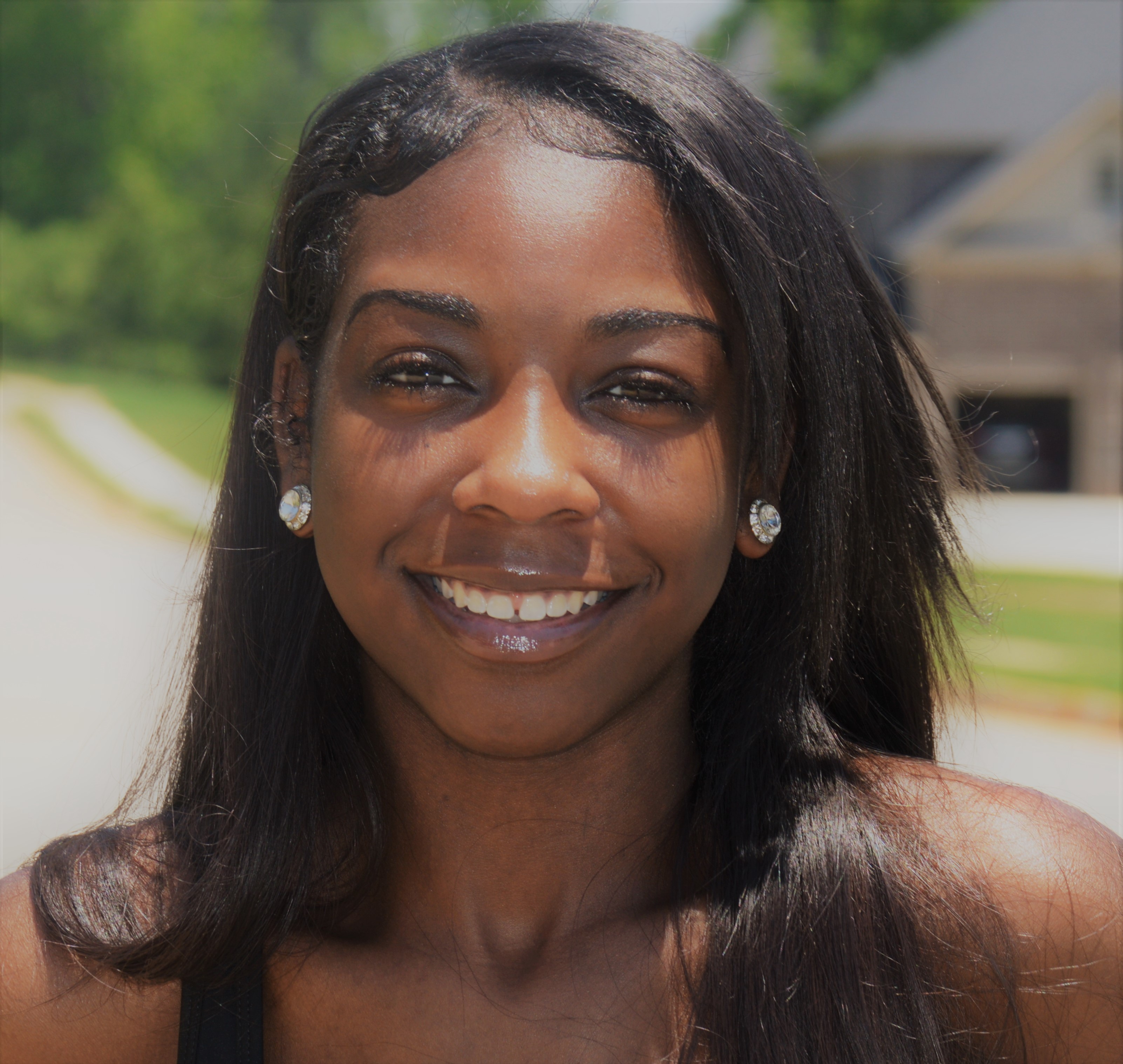 Kyla Gibson
Kyla Gibson is a 21 year-old dancer who has been dancing since she was 2 years old. She began her dance education at Norma's Dance Academy. She continued her dance training at Eagles Landing Dance Center for twelve years. She has trained in all forms of dance, but her most favorite genres are contemporary, hip hop and ballet. In addition to her training at various Master Classes and Workshops, she has also attended the Debbie Allen's Dance Academy Summer Intensive (2009 and 2015). In 2015, she was also selected to be a dancer at the Special Olympics held in Los Angeles, California. Kyla has performed in various dance competitions, danced in the Scream Tour 2012 in Orlando as well as the Left Eye Music Fest in 2013. She has performed at the infamous Trumpet awards in 2017, which was televised. In 2016, Kyla was selected to represent her high school at the Georgia Governor's Honors Program for dance. After graduating from Woodland High School, Kyla attended The University of The Arts located in Philadelphia. While she was there, she was able to train from directors and teachers from veteran companies such as Philadanco, Ballet X and Eleone Dance Company. Since then, she has become a company artist in The Atlanta Dance Connection, directed and founded by Allyne D. Gartrell. While in the company, she attended the International Association of Blacks in Dance where she received full tuition scholarships as well as company artist offers. Now, she is headed for The Contemporary West Dance Theater, as a company artist.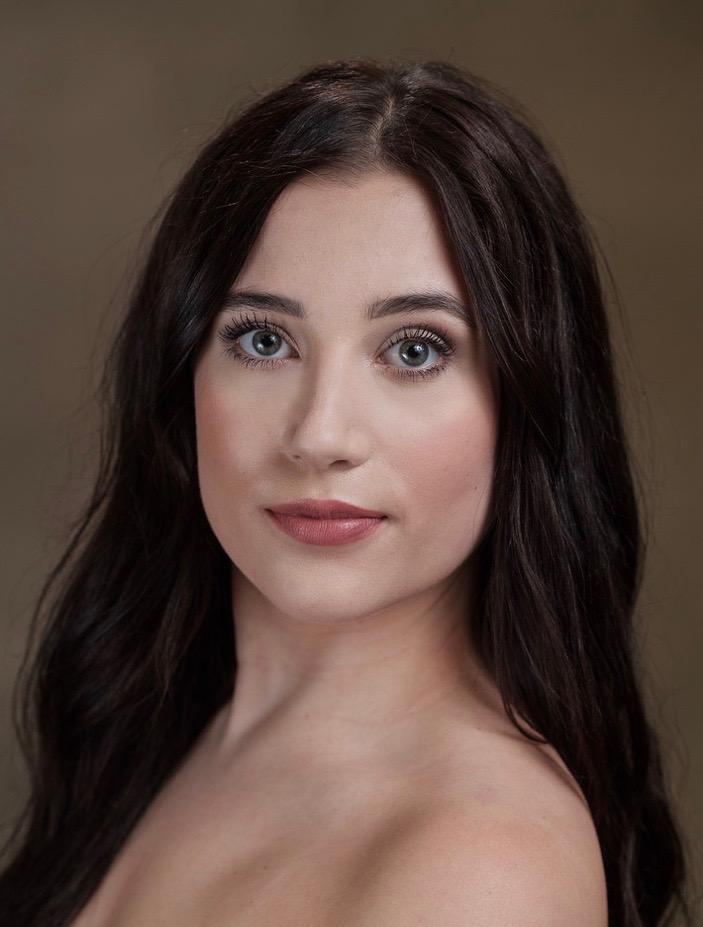 Sophie Henning
Sophie Henning is a native of Omaha, Nebraska, where she received her training through The Omaha Academy of Ballet and Creighton University. While in Omaha, Sophie performed as a dancer with Ballet Nebraska II and a contemporary dance company, Maya Taylor Dance. Sophie received additional training from Kansas City Ballet, The Rock School, American Ballet Theatre, and Ballet Austin. Sophie recently graduated with a BFA in dance performance and choreography from the University of Missouri-Kansas City Conservatory. While at university, she performed works by Christopher Huggins, Ray Mercer, Gregory Dawson, and Kirven Douthit-Boyd. This is Sophie's first season at Contemporary West Dance Theatre.
Rachel Murray
Assistant Wardrobe Attendant
Rachel Young was born in Southern California. As a young child, Rachel moved to Las Vegas where she was raised and danced at a local studio throughout her adolescence. Moving forward,  Rachel started studying dance at the University of Nevada Las Vegas and graduated in fall of 2013 with a Bachelors of Fine Arts in Dance Performance and Choreography. While attending UNLV, Rachel received the Millennium Scholarship; Greenblatt Scholarship; UNLV Dance Scholarship and the Devos Scholarship acknowledging her hard work and devotedness to the College of Fine Arts. While attending UNLV Rachel was one of a few chosen by the department to travel and perform in Seoul, Korea. Right out of college Rachel began her professional career as an apprentice with The Las Vegas Contemporary Dance Theatre under the direction of Bernard H. Gaddis. Today Rachel is a full time company member with The Contemporary West Dance Theatre (formerly LVCDT) and Head of Wardrobe. Rachel has performed with CWDT through out all of Las Vegas, California, Chicago, Dallas, New York and Philadelphia to name a few. Rachel is also known for her abilities to design and execute costumes. Many of her and Bernards collaborations can be seen on the wonderful dancers of CWDT, as well as the beautiful dancers all through out Las Vegas. Rachel's most treasured moments within the company are performing Ulysses Dove's, "Vespers", under Bernards guidance and Bernard's duet entitled "Fractured" be set on her and another company member. Rachel would like to thank Bernard and the dancers of CWDT for the countless memories, beautiful moments and LOVE for the past years, plus many years to come.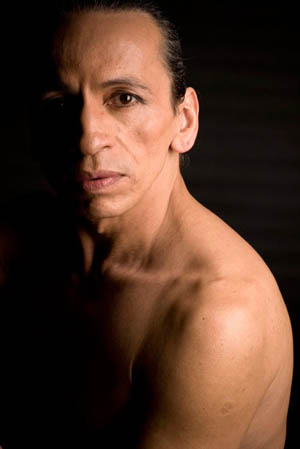 Eddie Otero
Assistant Associate Director
Eddie began at Ballet Folklorico de Puerto Rico. He received scholarships to Harkness Ballet and Alvin Ailey American Dance Theater. Mr.Otero has performed with the Ailey Company at the Metropolitan Opera House in "Memoria" and their City Center season later that year.
Mr.Otero danced with the Cleo Parker Robinson Dance Ensemble in Denver, CO; Detroit City Dance Company, Danny Sloan Dance Company and with the Rod Rodgers Dance Company. Mr. Otero has also performed in West Side Story, A Chorus Line, Annie Get Your Gun, On Your Toes, Song and Dance, Starlight Express, Pirates of Penzance, Gypsy, Dreamgirls, Chicago the musical; Cats in Hamburg and Japan Tour of Fosse. He has choreographed and played the role of the MC in Cabaret, A Chorus Line, Best Little Whorehouse in Texas. Mr.Otero has taught at Nevada Ballet School.
Mr. Otero is honored to be a part of this amazing Dance Company. Thank you for their beauty, grace and Divine Blessings.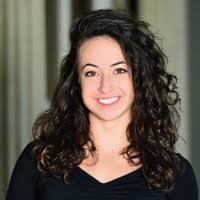 Abigail Rogers
Abigail Rodgers started dancing when she was three years old and grew up in Chesapeake, Virginia and Pensacola, Florida where she trained and performed with Ballet Pensacola and Northwest Florida Ballet. She trained with Michael Wardlaw and performed as a soloist with Pensacola Youth Ballet. Following her high school graduation, she was selected for the Nashville Ballet Second Company. She later danced as an Apprentice with Mobile Ballet. Her summer intensives and further training include Joffrey Ballet School, American Ballet Theatre, Orlando Ballet, Ballet Met, Atlanta Ballet, Ballet Arizona, Hubbard Street Dance Chicago and Met Dance. Abigail earned her A.A. from Pensacola State College with a concentration in Art, Music, and Dance. She furthered her art and dance education at the University of South Florida, and earned her B.A. in Dance Performance from Grand Canyon University. During her high school and university years, Abigail studied Horton, Graham and Dunham, which gradually transitioned her from pursuing classical Ballet to embracing the Modern and Contemporary forms of dance she came to love. After attending a CWDT concert, she pursued a position with the company which she was delighted to accept. This is her first year with CWDT.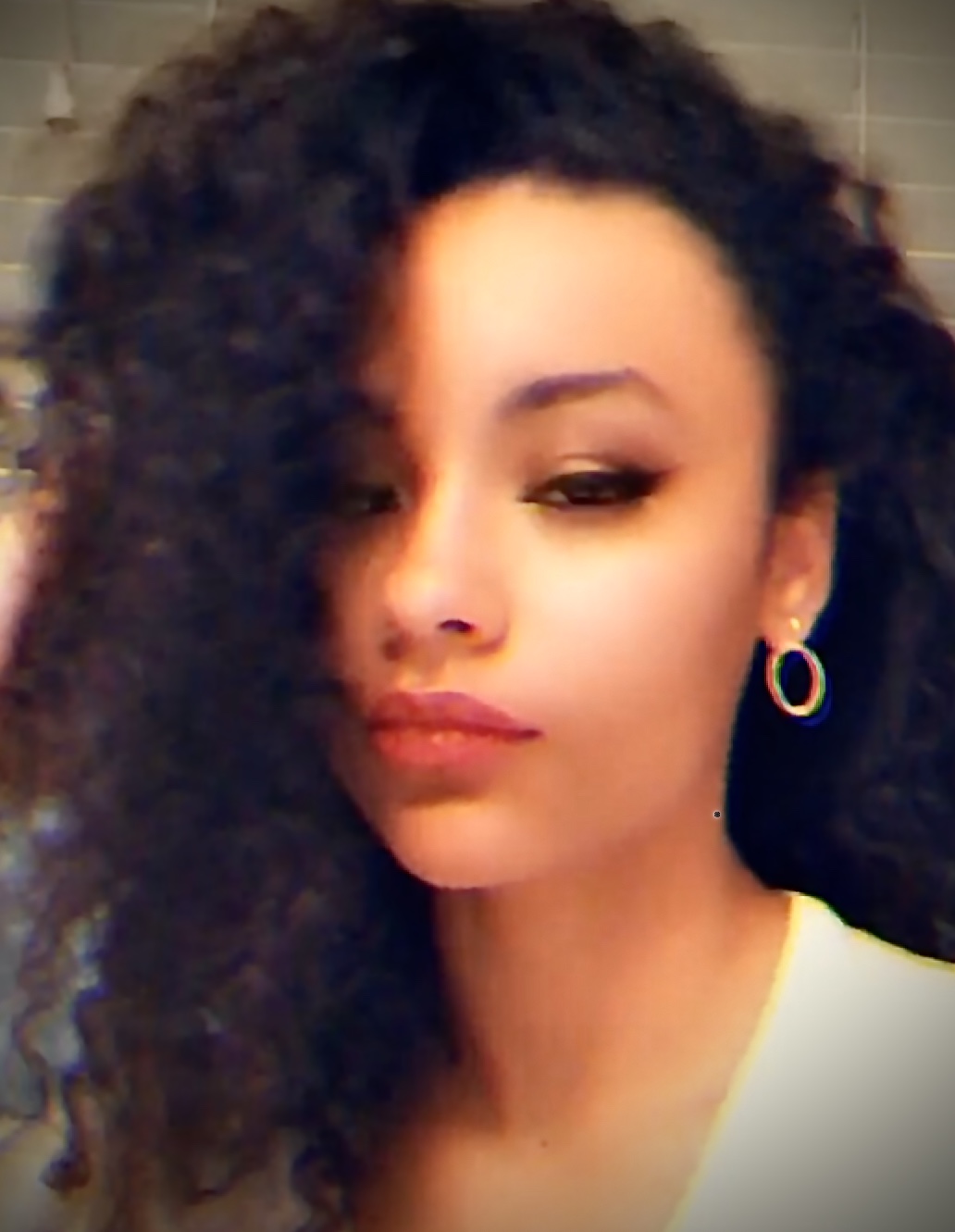 Zoe Sloane
Zoe Sloane was born and raised in Las Vegas, Nevada and began her dance career at the age of two. While watching a dance program, Zoe became fascinated with movement and her mother took her to a friend who owned a local dance school. Zoe started dancing at the International Dance Education Academy under Karent Otjes, Heather Nelson, Stephan Reynolds, and founder Carol Sampson. During her years at IDEA, she learned ballet, jazz, and tap, while also dancing with the Royal Academy of Dance. In 2013, IDEA closed but Zoe still focused on ballet exams in the Royal Academy of Dance for the next year with Heather Nelson. She was accepted into the Las Vegas Academy of Performing Arts to further her dance training. Zoe also trained with the Contemporary West Dance Theatre under the direction of Bernard H. Gaddis, participating in their summer program and Dancer to Dancer program. In 2016, Zoe auditioned and was accepted into the second company of CWDT and in 2018, she was accepted to be an apprentice in the first company. Zoe is grateful for Bernard Gaddis and all the company members of CWDT for helping her improve her skills and making her dreams come true.
Avree Walker
Rehearsal Director
Avree Walker is a graduate of the Las Vegas Academy of the Arts. Avree attended the University of Nevada Las Vegas as a dance scholar, representing the department in South Korea, Canada, Europe and though out the U.S. Avree became an artist with the Contemporary West Dance Theatre formerly the (Las Vegas Contemporary Dance Theater) under the direction of Bernard H. Gaddis, touring and performing works by Alvin Ailey, Ulysses Dove, Elisa Monte, Rennie Harris, Milton Myers, Zane Booker, Hope Boykin and many others. Regional: DreamGirls, Once on This Island, The Color Purple, Black Nativity (Las Vegas & Atlanta),Music Man, Spamalot, The Wiz, Cinderella, Matilda the Musical (Regional Premiere) & The Prince of Egypt the Musical (Dreamworks). Avree joined the cast of Donn Arden's Jubilee! At Bally's Las Vegas from 2015-2016. Avree is currently a cast member at Vegas! The Show on the Las Vegas Strip. Avree most recently accepted a position as a full time instructor at the Las Vegas Academy of the Arts.
Kareem William-Best
Kareem Best a native of Baltimore began his training in ballet at Peabody Institute of John Hopkins University under the direction of Barbara Weisberger. From there he attended Carver Center for the Arts and Technology where he worked with master teacher Stephanie Powell. He has attended intensives like Dance Theatre of Harlem, Alvin Ailey American Dance theatre, Joffrey Ballet , and Philadanco under scholarship . Kareem recently moved to Vegas from Philadelphia where he received his BFA at the University of the arts with a focus in dance and danced with The Philadelphia Dance Company "Philadanco" training company D2. He is currently in his first season with Contemporary West Dance Theatre.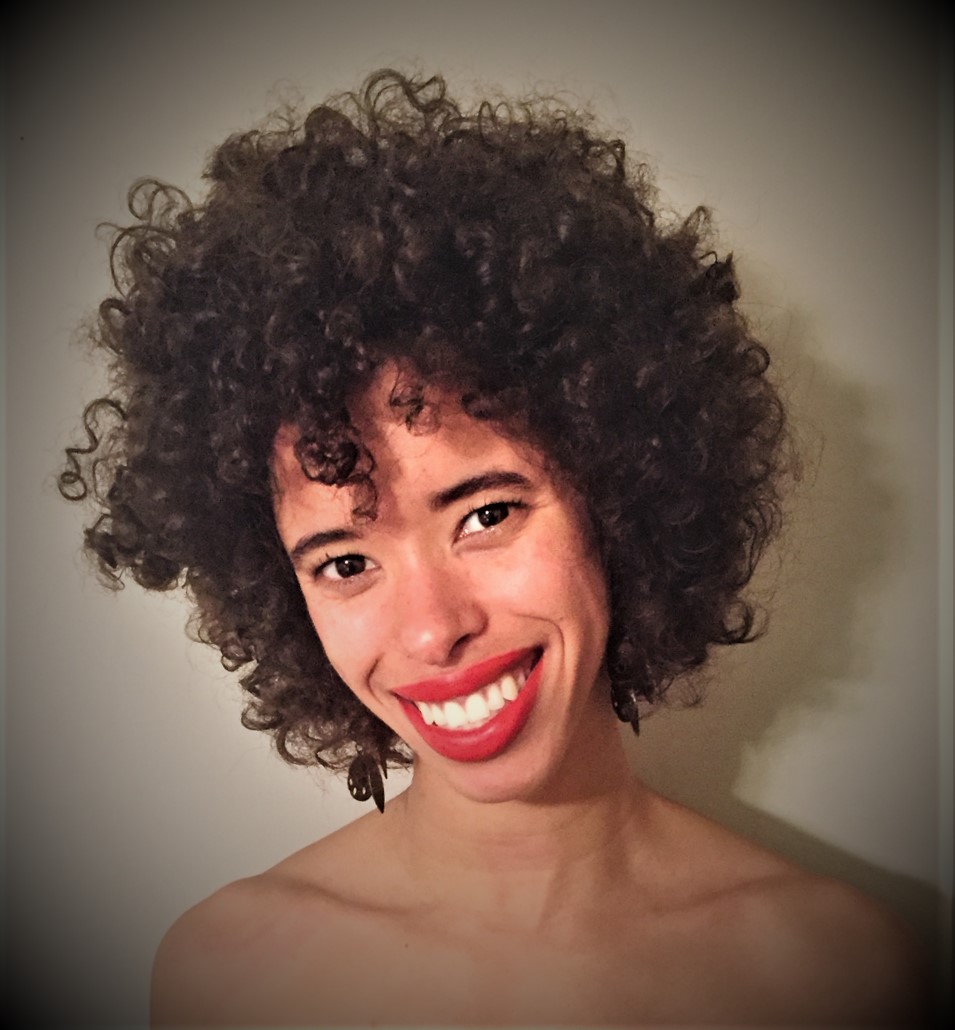 Koura Wright
Koura Wright was born in Ithaca, NY, but moved to Knoxville, TN at the age of 10. There she began taking ballet classes at Van Metre School of Dance with Amy Morton Vaughn and Jan Valenti, as well as Graham technique with Irena Lynn at Dancers studio. She later attended Austin-East Magnet High School and studied Humphrey technique with Karen Duren, Graham and Horton techniques with Kimberly Matibag. She also had the opportunity to attend summer programs with Randy Duncan and at the Ithaca Ballet. In 2006 she attended the dance program at Tennessee Governor's School for the Arts and was also accepted as an alternate for the contemporary program at Jacob's Pillow. Koura danced as a company member with the Ithaca Ballet from 2009-2010, where she performed as a Russian Candy in The Nutcracker and a Jewel Fairy in The Sleeping Beauty. In 2010 she attended the summer intensive at The Ailey School and performed in a piece choreographed by Pedro Ruiz. After returning to Tennessee in 2011, Koura taught modern dance at Van Metre School of Dance until 2017, and danced with the affiliated company, The Appalachian Ballet Company. She danced many featured roles with the company including, "Big Lil" in Lil' Lil and the Swing Singin' Sax, The Sea Witch in The Little Mermaid, and the Arabian Soloist in The Nutcracker. Koura is currently attending Middle Tennessee State University to complete her B.S. in Dance, she will graduate in Spring 2020. There Koura has been featured in works by Alia Cache, George Staib, Will Gill, and Colleen Barnes. This will be her first season with Contemporary West Dance Theatre.