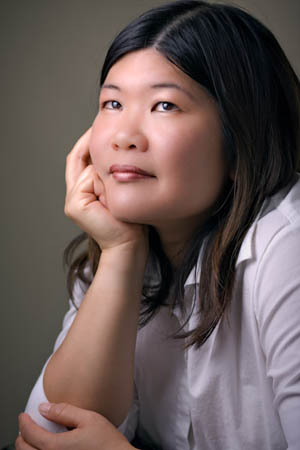 Sandra Fong
Production Manager
Sandra is excited to be working with the Las Vegas Contemporary Dance Theatre. She is thrilled to return to her first love - dance. Locally, she has worked with Nevada Conservatory Theatre, Dance in The Desert, the Performing Arts Society of Nevada, and the Rainbow Company. Additional credits include work with American Dance Festival, Shapiro and Smith, Deeply Rooted Dance Theatre, and Bear in The Big Blue House Live! Originally from Honolulu, Hawaii, Ms. Fong holds a Bachelor of Arts in dance from the University of Hawaii at Manoa and a Master of Fine Arts in lighting design from the University of Nevada, Las Vegas.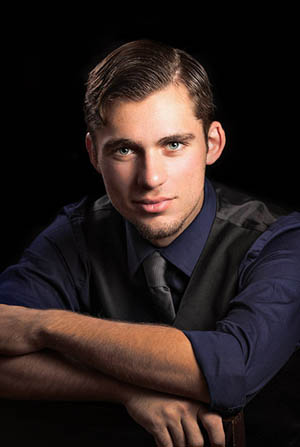 Matthew Howard
Assistant Lighting Designer
Matthew attends the University of Nevada, Las Vegas and is working toward a B.A. in Theatrical Design and Technology in the field of Lighting Design. He has work experience with companies such as Nevada Conservatory Theatre, Super Summer Theatre, Endless Productions, as well as Cirque du Soleil. Matthew has a strong passion for lighting and is excited to continue with his passion by designing for the LVCDT.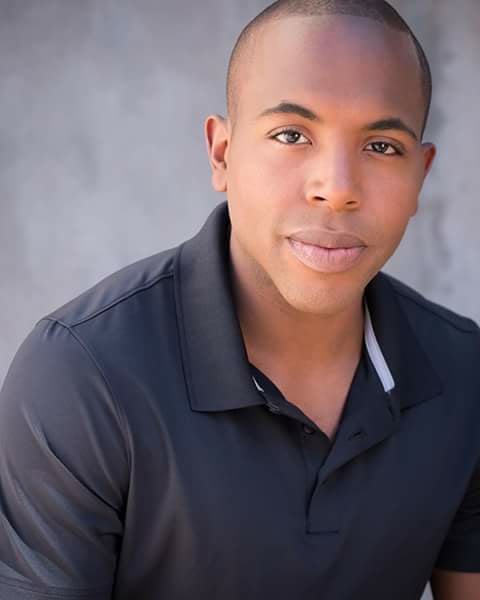 Avree Walker
Rehearsal Director
Avree Walker is a graduate of the Las Vegas Academy of the Arts. Avree attended the University of Nevada Las Vegas as a dance scholar, representing the department in South Korea, Canada, Europe and though out the U.S. Avree became an artist with the Contemporary West Dance Theatre formerly the (Las Vegas Contemporary Dance Theater) under the direction of Bernard H. Gaddis, touring and performing works by Alvin Ailey, Ulysses Dove, Elisa Monte, Rennie Harris, Milton Myers, Zane Booker, Hope Boykin and many others. Regional: DreamGirls, Once on This Island, The Color Purple, Black Nativity (Las Vegas & Atlanta),Music Man, Spamalot, The Wiz, Cinderella, Matilda the Musical (Regional Premiere) & The Prince of Egypt the Musical (Dreamworks). Avree joined the cast of Donn Arden's Jubilee! At Bally's Las Vegas from 2015-2016. Avree is currently a cast member at Vegas! The Show on the Las Vegas Strip. Avree most recently accepted a position as a full time instructor at the Las Vegas Academy of the Arts.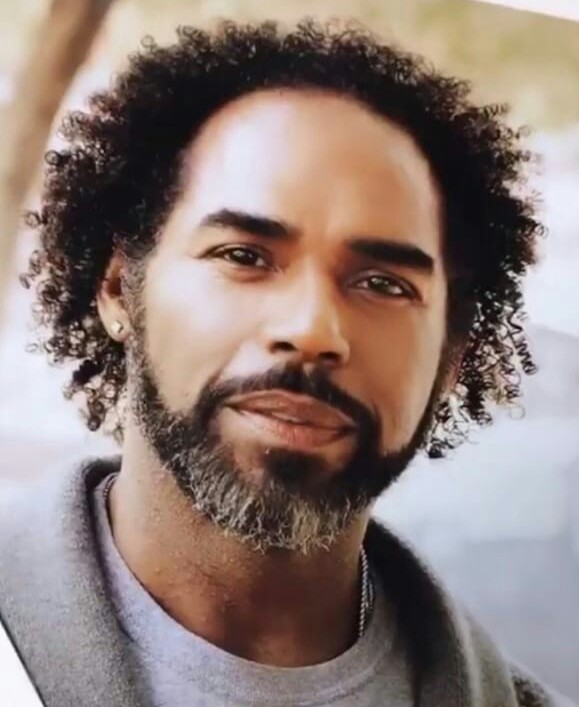 Don Bellamy
Ballet Master and Coach
Don Bellamy studied dance at Duke Ellington School of the Performing Arts. He started his career as a core dancer at Capital Ballet in Washington, D.C under the direction of Doris Jones and Billy Wilson. He then joined the Alvin Ailey American Dance Theatre under the artistic direction of Alvin Ailey. Don has been part of such prestigious groups as Dance Theater of Harlem, Complexions, Lar Lubovitch, Donald Byrd The Group, Elisa Monte, and was part of a collaboration between Dance Theatre of Harlem and New York City Ballet. Don has had the privilege of being part of many Broadway productions including The Red Shoes, The Lion King, Porgy and Bess, and The Phantom of the Opera, both in Las Vegas and the third national tour. He has worked with many artists including Michael Jackson, Aretha Franklin, and Celine Dion. Don teaches Ballet at the Rock, as well as Horton style Modern and Contemporary.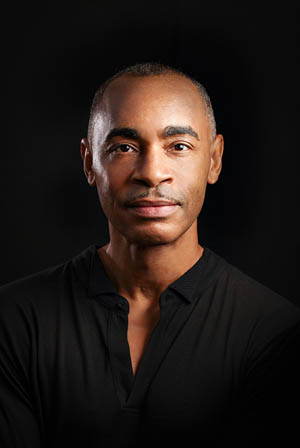 Donald Williams
Resident Master Teacher
Mr. Williams studied with Larry Long of the Ruth Page Foundation, then accepted a scholarship to Dance Theatre of Harlem in New York City and subsequently joined the DTH company. He became a principal dance in 1983 and ended a 27-year company career as Premier Danseur in 2004. As a principal guest artist, Mr. Williams has performed with London's Royal Ballet at Covent Garden, the International Ballet Festival in Cuba, partnered Cynthia Gregory in the Gala of Stars in Bilbao, Spain, and starred in many international galas. He has worked with Complexions Contemporary Ballet, Dances Patrelle and Fugate/Bahiri Ballet NY, creating critically acclaimed, original roles with them as well. Mr. Williams made his film debut in The Cotton Club and starred in the Emmy-nominated A Streetcar Named Desire, which was broadcast over the PBS series Dance in America, as well as the Peabody Award winning Firebird, which was broadcast over PBS in the Kennedy Center Tonight Series. He was also featured in the Motown 30th Anniversary Special. In 1998, Mr. Williams made his Broadway debut in the Tony-Award-winning musical Ragtime. In 2000, he was principal guest artist in the New York City Ballet/Dance Theatre of Harlem collaboration for their Diamond Project, dancing the principal roles in Robert Garland and Robert LaFosse's Tributary and Balanchine's Agon. He was featured in the national tour of The Phantom of the Opera, and most recently with Phantom: The Las Vegas Spectacular.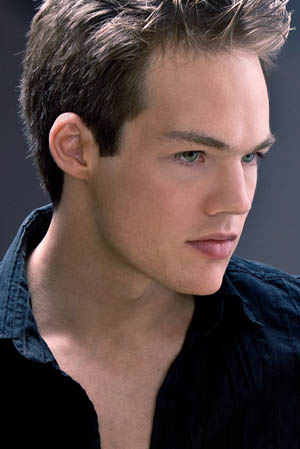 Jason Skinner
Director of Film and Photography
Jason Skinner began to pursue the art of photography as a career after completing two bachelors degrees at the prestigious Boston University in 2006. Since moving to Las Vegas in 2007, he has photographed performing artists from many of the premier productions on the Las Vegas Strip and his work has been featured internationally and in many Las Vegas publications. Jason's images are being recognized as some of the best dance photography of today. In 2011, Jason was named Diamond Photographer of the Year by Professional Photographers of Amera, a title awarded to only 12 photographers worldwide.
Jason Skinner's photography began as a visual journal and grew into a passion for photographic images. He approaches dance with the fascination of an outsider.
To see more of his images from LVCDT, visit www.jskinnerphoto.com.
Rachel Murray
Assistant Wardrobe Attendant
Rachel Young was born in Southern California. As a young child, Rachel moved to Las Vegas where she was raised and danced at a local studio throughout her adolescence. Moving forward,  Rachel started studying dance at the University of Nevada Las Vegas and graduated in fall of 2013 with a Bachelors of Fine Arts in Dance Performance and Choreography. While attending UNLV, Rachel received the Millennium Scholarship; Greenblatt Scholarship; UNLV Dance Scholarship and the Devos Scholarship acknowledging her hard work and devotedness to the College of Fine Arts. While attending UNLV Rachel was one of a few chosen by the department to travel and perform in Seoul, Korea. Right out of college Rachel began her professional career as an apprentice with The Las Vegas Contemporary Dance Theatre under the direction of Bernard H. Gaddis. Today Rachel is a full time company member with The Contemporary West Dance Theatre (formerly LVCDT) and Head of Wardrobe. Rachel has performed with CWDT through out all of Las Vegas, California, Chicago, Dallas, New York and Philadelphia to name a few. Rachel is also known for her abilities to design and execute costumes. Many of her and Bernards collaborations can be seen on the wonderful dancers of CWDT, as well as the beautiful dancers all through out Las Vegas. Rachel's most treasured moments within the company are performing Ulysses Dove's, "Vespers", under Bernards guidance and Bernard's duet entitled "Fractured" be set on her and another company member. Rachel would like to thank Bernard and the dancers of CWDT for the countless memories, beautiful moments and LOVE for the past years, plus many years to come. 
John Rohling
Head of Carpentry
Jessica Agar
Costume Design