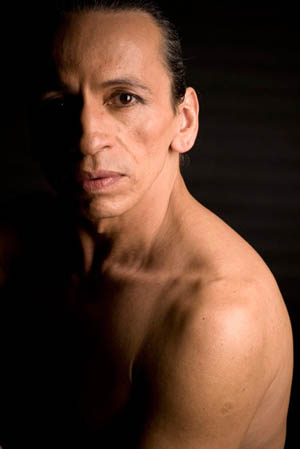 Eddie Otero
Associate Director
Eddie began at Ballet Folklorico de Puerto Rico. He received scholarships to Harkness Ballet and Alvin Ailey American Dance Theater. Mr.Otero has performed with the Ailey Company at the Metropolitan Opera House in "Memoria" and their City Center season later that year. Mr.Otero danced with the Cleo Parker Robinson Dance Ensemble in Denver, CO; Detroit City Dance Company, Danny Sloan Dance Company and with the Rod Rodgers Dance Company. Mr. Otero has also performed in West Side Story, A Chorus Line, Annie Get Your Gun, On Your Toes, Song and Dance, Starlight Express, Pirates of Penzance, Gypsy, Dreamgirls, Chicago the musical; Cats in Hamburg and Japan Tour of Fosse. He has choreographed and played the role of the MC in Cabaret, A Chorus Line, Best Little Whorehouse in Texas. Mr.Otero has taught at Nevada Ballet School. Mr. Otero is honored to be a part of this amazing Dance Company. Thank you for their beauty, grace and Divine Blessings.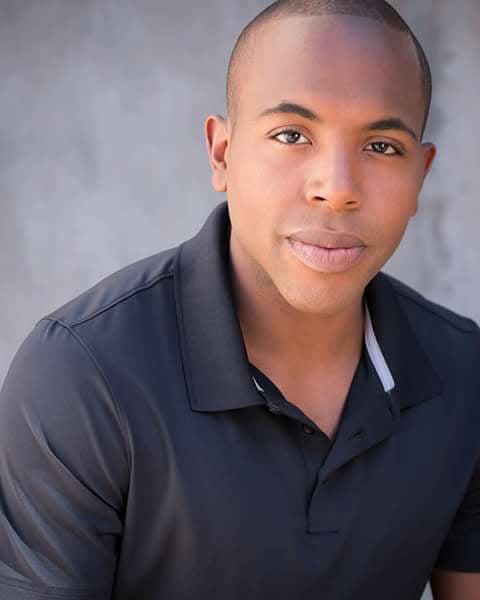 Avree Walker
Rehearsal Director
Las Vegas, NV began his early training at the West Las Vegas Arts Center, under the direction of Dr. Marcia Robinson. Mr. Walker is also a graduate of the Las Vegas Academy of the Arts. Mr. Walker attended the University of Nevada Las Vegas as a dance scholar, representing the department in South Korea, Canada, Europe and though out the U.S. Mr. Walker became an artist with the Las Vegas Contemporary Dance Theatre (CWDT) under the direction of Bernard H. Gaddis, touring and performing works by Alvin Ailey, Ulysses Dove, Elisa Monte, Rennie Harris, Milton Myers, Zane Booker, Hope Boykin and many others. Regional: DreamGirls, Once on This Island, The Color Purple, Black Nativity (Las Vegas & Atlanta),Music Man, Spamalot, The Wiz, Cinderella, Matilda the Musical (Regional Premiere) & The Prince of Egypt the Musical (Dreamworks). Mr. Walker joined the cast of Donn Arden's Jubilee! At Bally's Las Vegas from 2015-2016. Mr. Walker is currently a cast member at Vegas! The Show, Planet Hollywood on the Las Vegas Strip. Most recently, Mr. Walker joined the faculty at Las Vegas Academy of the Arts as a full time dance instructor and choreographer. Mr. Walker is excited to return to Contemporary West Dance Theatre as Rehearsal Director, Resident Choreographer and Program Director of the ARTSWORK pre-professional program.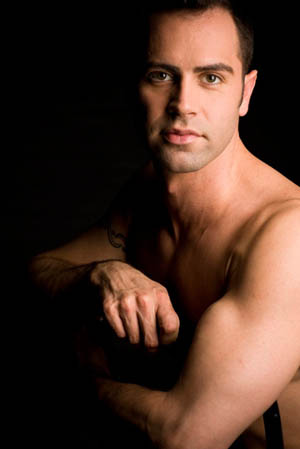 Kevin C. Gibbs
Associate Artistic Director Emeritus
Kevin has performed in ballet, jazz, modern dance, trapeze, and contortion throughout the United States and Europe. He gained a BFA from the University of Nebraska, Lincoln, and his MFA from NYU Tisch School of the Arts.
Kevin has been a principal dancer in Momix, Chenango Ballet, Fokine Ballet, Central Dance Theater, Lincoln Midwest Ballet, and The Denver Ballet Arts. Most recently, he has appeared as a principal dancer in Cirque du Soleil's Zumanity. Kevin's innovative choreography has been performed by the 2nd Avenue Dance Company in New York, and his piece Fling was featured at New York City Center in the Gala for Career Transitions for Dancers.
Kevin's work with choreographers such as Ann Reinking (Fosse), Dwight Rhoden (Complexions), Sean Curran (NYC Opera), Mark Morris, Moses Pendleton (MOMIX), and Miriam Mahdavianni (NYC Ballet) has given him the experience and inspiration to take on the role of Rehearsal Director for LVCDT. His experience teaching Yoga, Trapeze, Acrobatics, Ballet, Jazz, and Creative Movement for Children, throughout New York City, Midwest, France, and Spain, ensures that he is well qualified to motivate this diverse company.
In addition to his dancing credits, Kevin has made national and international television appearances, as well as being featured in magazines such as DNR, Dance Spirit, Crunch, What's On-Vegas, Dancer, and Zink. Q Vegas voted him the "Sexiest Dancer on the Strip" in 2006.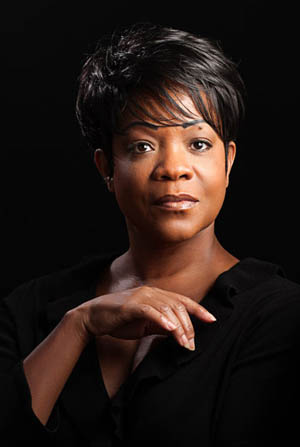 Charmaine Hunter
Co-Founder
Charmaine began her formal dance training at the Hartford Ballet School. After a year, Charmaine moved to New York to study with founder Arthur Mitchell of the Dance Theatre of Harlem while continuing her formal education at the Professional Children's School. She rose through the ranks quickly from apprentice to corp-de-ballet, eventually becoming principal dancer and one of the company's ballerinas. She electrified audiences with her performances in a broad spectrum of roles.
She is best known for her role as The Firebird, choreographed by John Taras and Medea, choreographed by Michael Smuin. In 1988, as principal dancer, Charmaine was invited to perform in the former Soviet Union as part of the United States Cultural Exchange Initiative. During this historic visit, Charmaine and the Dance Theatre of Harlem were inducted into the prestigious Kirov Museum, featuring Charmaine as one of the featured dancers representing as cultural ambassador to the United States.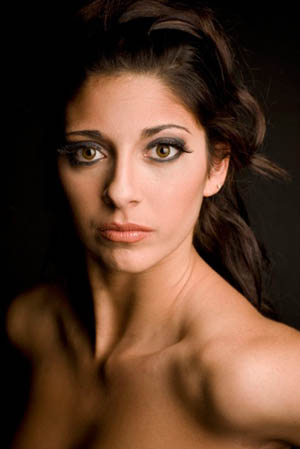 Marie-Joe Tabet
Former Associate Director
Born in Beirut, Lebanon Marie-Joe began her dance studies at the age of 3. Growing up in New Jersey she continued her dance training with "Encore! Performing Arts Center" in addition to gymnastics training from "Art of Gymnastics & Cheer." She later attended UNLV Fine Arts where Marie-Joe graduated with a B.F.A. in dance performance. Her studies have included performances at the International Dance Festival in Kiel, Germany; UNLV collaboration with Korea National Sport University in Seoul, Korea; University of Arizona Jazz Festival in Tuscon, AZ; Fringe Festival in Adelaide, Australia; and UNLV's company concerts. She has trained with master teachers from Hubbard Street, Giordano's Dance Centers, and Alvin Aliey American Dance Theater. In addition, she has performed in works by various choreographers such as: Bernard H. Gaddis, Ulysses Dove, Alvin Aliey, Rennie Harris, Roni Koresh to name a few. She has also performed with Nevada Dance Project and Cleo Parker Robinson's International Dance Festival. Along with teaching master classes at local high schools, Marie-Joe has taught master classes at the 2007 and 2008 Maga Domene Dance Convention in Monterrey, Mexico, as well as setting Mr.Gaddis' work at colleges and universities across the U.S. Marie-Joe began her journey with LVCDT since it's inception in 2006 as an apprentice and has worked her way through directorship roles leading to her position today, as well as being one of LVCDT's principal dancers. She would like to express her gratitude to Bernard for giving her this amazing opportunity, as well as her family and friends for their love and support!