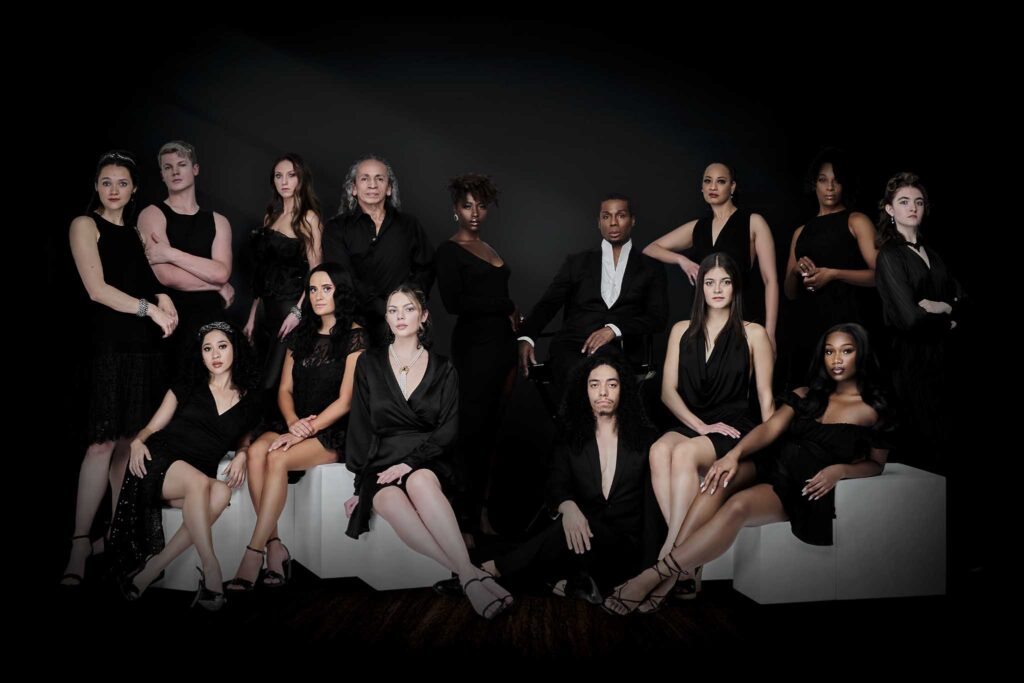 The mission of Continuing the Legacy Dance Foundation is to continue the American Legacy of excellence in dance by creating opportunities to nurture, educate and advance future artists. The Continuing the Legacy Dance Foundation supports Contemporary West Dance Theatre and Contemporary West Dance Conservatory.
Contemporary West Dance Theatre
Contemporary West Dance Theatre is dedicated to presenting performances and preserving the work of generations of great artists, choreographers and teachers, while showcasing the work of emerging talent in a broad spectrum of dance styles. CWDT seeks to maintain a multicultural performing arts company that build artistic bridges not only within our arts community, but beyond its borders as well.
Contemporary West Dance Conservatory
Contemporary West Dance Conservatory envisions a country where everyone has access to—and takes part in— lifelong learning experiences in the arts, both in school and in the community. CWDC's program is dedicated to ensuring that the next generation receives a well-rounded education and experience in the arts. CWDC's program teaches students innumerable lessons—practice makes perfect, that small differences can have large effects and collaboration leads to creativity. Our program also teaches children that there are several paths to take when approaching problems and that all problems can have more than one solution.
Our Vision
It is our vision that the Contemporary West Dance Theatre and its artists join in America's diverse cultural tapestry as cultural ambassadors, by helping present and preserve the arts through the universal language of dance. Proud of its thriving arts community Based in Las Vegas, CWDT path is to share dance's many rituals with communities all over the world.
Contemporary West Dance Theatre (CWDT), formerly known as the Las Vegas Contemporary Dance Theater, is a multicultural nonprofit organization that was founded in March 2007 by Bernard H. Gaddis and Charmaine Hunter. CWDT is Las Vegas' premiere contemporary modern dance company, named by the Las Vegas Review Journal as one of the "Fab Four" arts organizations in Nevada. The company has a dance methodology that integrates classical and modern paradigms with an athleticism that gives audiences a more profound dance experience. CWDT dancers are passionate, relatable and highly skilled and have been bringing virtuoso performances to the stage that have excited and inspired audiences around the world for over a decade. With well over sixty ballets, CWDT continues to build its vault with works by both well-renowned and up-and-coming choreographers. Consistent with the CWDT brand, the repertoire is made of sophisticated modernist choreography that combines tangible spiritual elegance with grace, which have proven highly impactful and connects strongly with their audiences. Forging new growth in the community, CWDT offers local arts and education outreach programming, and both national and international touring performance opportunities for dance artists.  The company has also recently embarked on the journey to becoming an accredited conservatory in the fine art of dance.