AVREE WALKER
Avree Walker began his early training at the West Las Vegas Arts Center, under the direction of Dr. Marcia Robinson. Mr. Walker is a proud an alumnus of the Las Vegas Academy of the Arts, and attended the University of Nevada Las Vegas as a dance scholar, representing the dance department in South Korea, Canada, Europe, and throughout the U.S. Mr. Walker became an artist with the Las Vegas Contemporary Dance Theatre (Contemporary West Dance Theatre) under the direction of Bernard H. Gaddis, touring and performing works by Alvin Ailey, Ulysses Dove, Elisa Monte, Rennie Harris, Milton Myers, Zane Booker, Hope Boykin, and many others. Regional credits include Dreamgirls, Once on This Island, The Color Purple, Black Nativity (Las Vegas and Atlanta), The Music Man, Spamalot, The Wiz, Cinderella, Matilda the Musical (regional premiere), and The Prince of Egypt the Musical (Dreamworks). Mr. Walker performed in Donn Arden's Jubilee! at Bally's Las Vegas from 2015 to 2016. Prior to the COVID 19 pandemic Mr. Walker was a part of David Saxe productions, Vegas! The Show at Planet Hollywood on the Las Vegas Strip. Mr. Walker currently serves as resident choreographer for Contemporary West Dance Theatre and is proud to be the Program Artistic Director of the CWDT ARTSWORK Conservatory and pre-professional program. In 2019, Mr. Walker joined the dance faculty of the Las Vegas Academy of the Arts as the first full-time African American dance instructor in the school's history.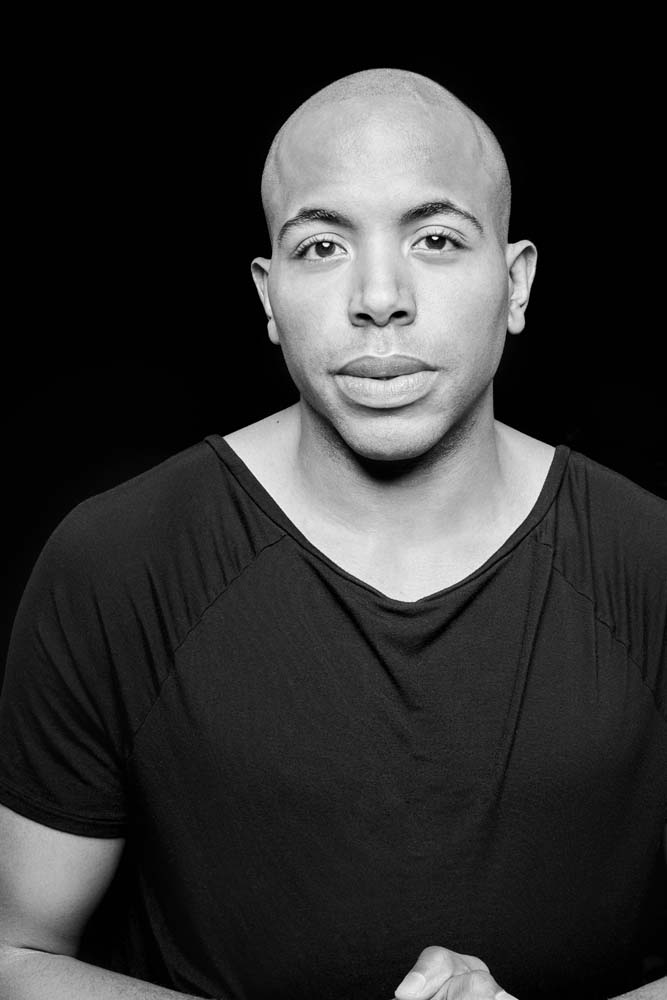 RACHEL MURRAY-YOUNG
Rachel Young was born in Southern California. As a young child, Rachel moved to Las Vegas where she was raised and began dancing at a local studio throughout her adolescence. Moving forward, Rachel started studying dance at the University of Nevada Las Vegas and graduated in fall of 2013 with a Bachelors of Fine Arts in Dance Performance and Choreography. While attending UNLV, Rachel received the Millennium Scholarship; Greenblatt Scholarship; UNLV Dance Scholarship and the Devos Scholarship acknowledging her hard work and devotedness to the College of Fine Arts. While attending UNLV Rachel was one of a few chosen by the department to travel and perform in Seoul, Korea. Right out of college Rachel began her professional career as an apprentice with The Las Vegas Contemporary Dance Theatre under the direction of Bernard H. Gaddis. Today Rachel is a full time company member with The Contemporary West Dance Theatre (formerly LVCDT) and Head of Wardrobe. Rachel has performed with CWDT through out all of Las Vegas, California, Chicago, Dallas, New York and Philadelphia to name a few. Rachel is also known for her abilities to design and execute costumes. Many of she and Bernards collaborations can be seen on the wonderful dancers of CWDT, as well as the beautiful dancers all through out Las Vegas. Rachel's most treasured moments within the company are performing Ulysses Dove's, "Vespers", under Bernards guidance and Bernard's duet entitled "Fractured" be set on she and another company member. Rachel would like to thank Bernard and the dancers of CWDT for the countless memories, beautiful moments and LOVE for the past years, plus many years to come.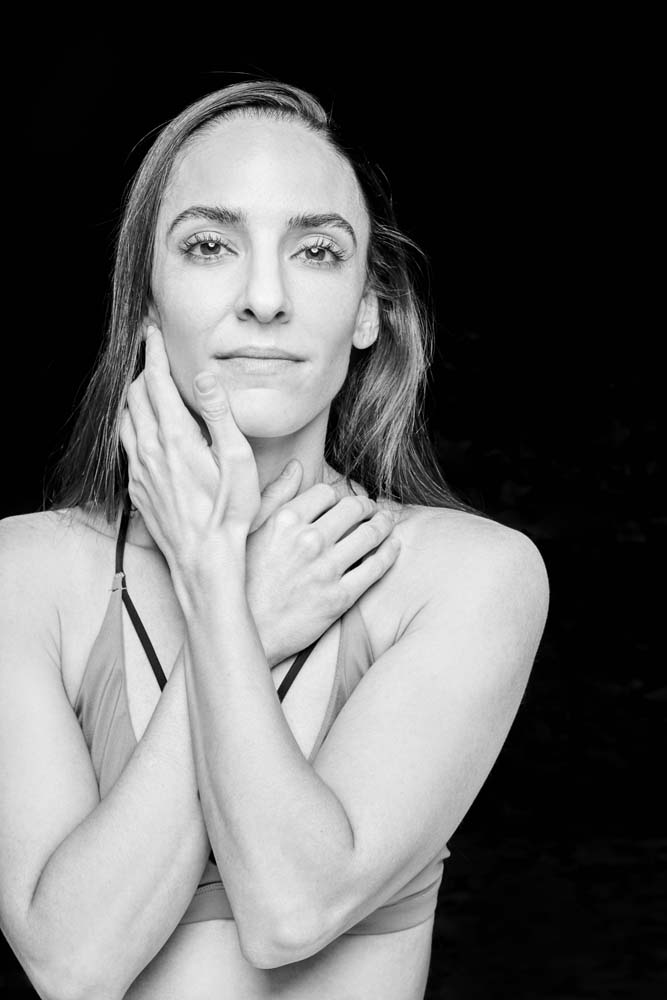 Zoe Sloane
Zoe Sloane was born and raised in Las Vegas, Nevada and began her dance career at the age of two. While watching a dance program, Zoe became fascinated with movement and her mother took her to a friend who owned a local dance school. Zoe started dancing at the International Dance Education Academy under Karent Otjes, Heather Nelson, Stephan Reynolds, and founder Carol Sampson. During her years at IDEA, she learned ballet, jazz, and tap, while also dancing with the Royal Academy of Dance. In 2013, IDEA closed but Zoe still focused on ballet exams in the Royal Academy of Dance for the next year with Heather Nelson. She was accepted into the Las Vegas Academy of Performing Arts to further her dance training. Zoe also trained with the Contemporary West Dance Theatre under the direction of Bernard H. Gaddis, participating in their summer program and Dancer to Dancer program. In 2016, Zoe auditioned and was accepted into the second company of CWDT and in 2018, she was accepted to be an apprentice in the first company. Zoe is grateful for Bernard Gaddis and all the company members of CWDT for helping her improve her skills and making her dreams come true.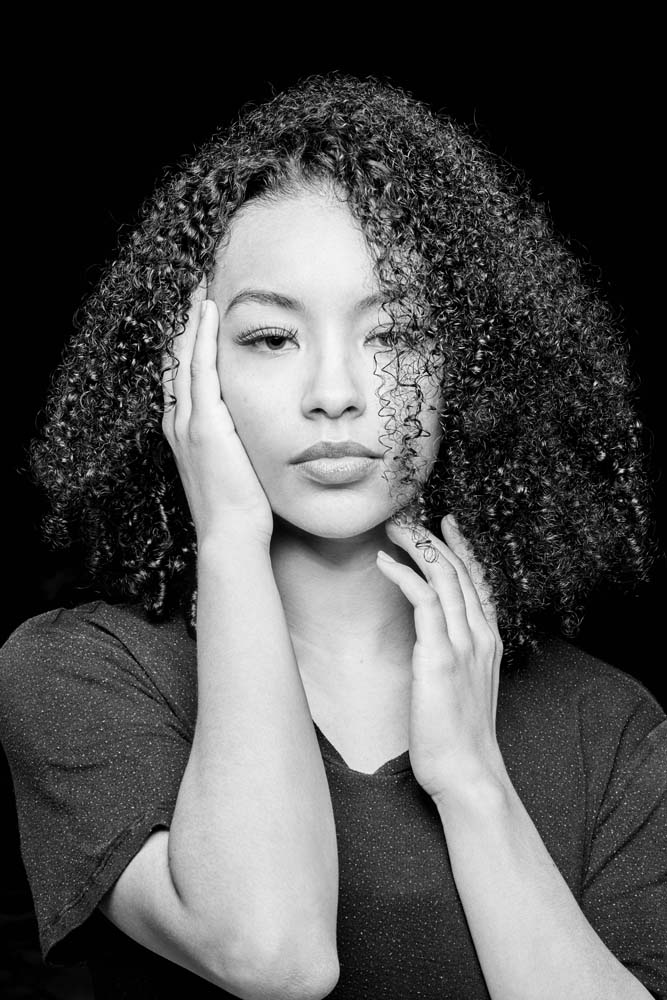 SOPHIE HENNING
Sophie Henning is a native of Omaha, Nebraska, where she received her training through The Omaha Academy of Ballet and Creighton University. While in Omaha, Sophie performed as a dancer with Ballet Nebraska II and a contemporary dance company, Maya Taylor Dance. Sophie received additional training from Kansas City Ballet, The Rock School, American Ballet Theatre, and Ballet Austin. Sophie recently graduated with a BFA in dance performance and choreography from the University of Missouri-Kansas City Conservatory. While at university, she performed works by Christopher Huggins, Ray Mercer, Gregory Dawson, and Kirven Douthit-Boyd. This is Sophie's first season at Contemporary West Dance Theatre.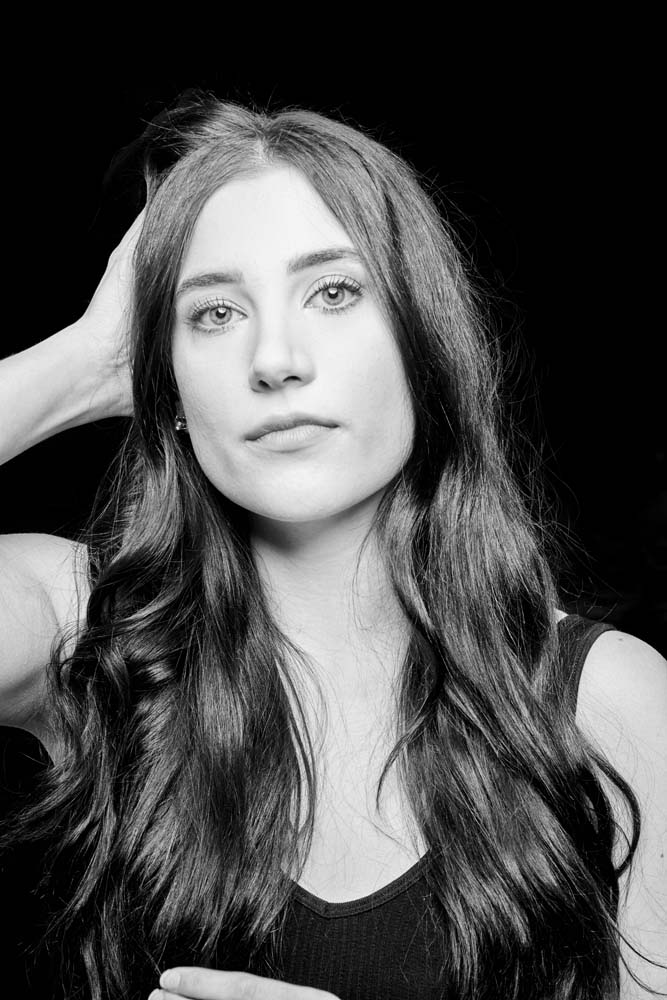 KALIE MCLAUGHLIN
Born and raised in Las Vegas, NV, Kalie McLaughlin grew up in a performing arts family. She began dancing at the age of two and grew up performing at her family's dance studio. In 2014, Kalie graduated from Las Vegas Academy of the Arts with an Advanced Honors Diploma. During her time at LVA, Jeneane Gallo-Huggins was her biggest supporter and inspiration. After high school, she was accepted into the University of Nevada Las Vegas' dance department with a full ride scholarship and graduated four and a half years later with a Bachelor of Fine Arts Degree in Performance and Choreography, and a Pilates minor. Kalie was also presented the Certificate of Excellence Award in 2019, given to only one Fine Arts senior every year. During this time, she was a high-level collegiate and amateur Latin ballroom dancer and competed and performed around Las Vegas with her ballroom partner, at the time, Gary Knox-Derry.
During her time at UNLV, she traveled in and out of the country to teach Pilates and children dance. She loves traveling and was blessed to visit four different countries during her time with the UNLV dance department. Kalie was chosen to study abroad for a semester in Seoul, South Korea in the fall of 2016 and studied ballet, modern, and traditional Korean dance with the Korea National Sports University dance department. Currently, Kalie lives in Las Vegas, Nevada working in the community as an elementary school teacher, teaching kids dance, working in the physical therapy department with Pilates, and is a single mom! After her long break from dance to have her baby, she is excited and blessed to have the amazing opportunity to dance with Contemporary West Dance Theatre.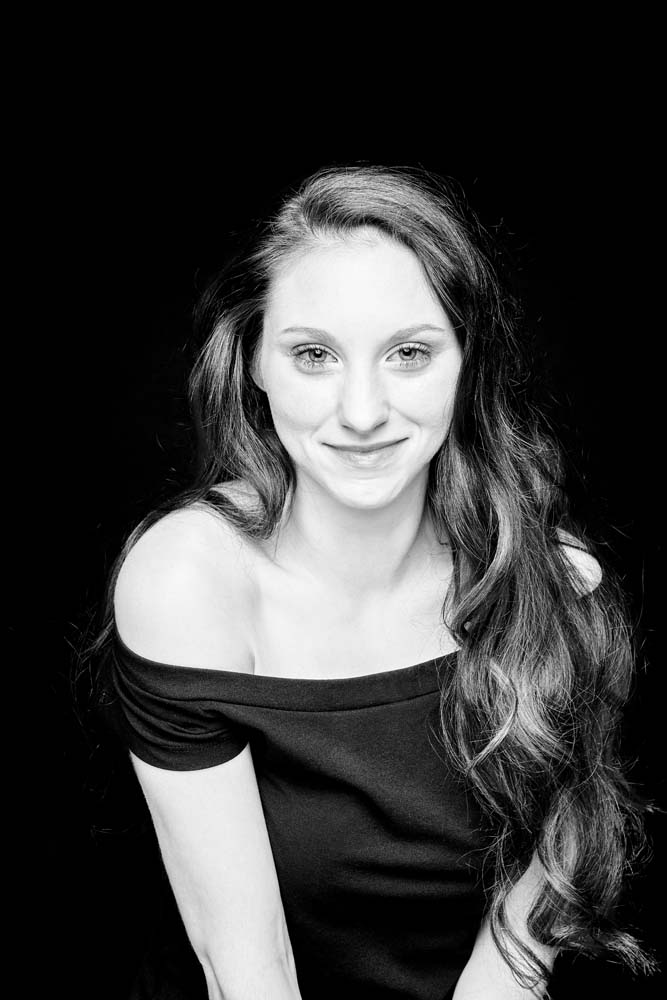 JP O'DONNELL
JP O'Donnell, a Kansas City native, began his dance training at Miller Marley School of Dance under direction of Tara Wells, and Christopher Barksdale. He went on to receive a BFA in Dance Performance and Choreography from the esteemed University of Missouri-Kansas City, Conservatory of Dance. He has danced in "Grease" at Starlight Theatre in Kansas City, performed for Cedar Fair in Worlds of Fun's "Grand Carnivale" parade, and on NBC, for The Plaza Lighting Ceremony, at the Country Club Plaza. He has also performed at Disney World in Downtown Disney, Union Station, the prestigious Kauffman Performing Arts Center and with Whidbey Island Dance Theatre in "The Nutcracker". JP has collaborated with such artists as Christopher Huggins, Kevin Iega Jeff, Ronald Tice, Gary Abbott and Dee Anna Hiett. This is JP's first season with Contemporary West Dance Theatre.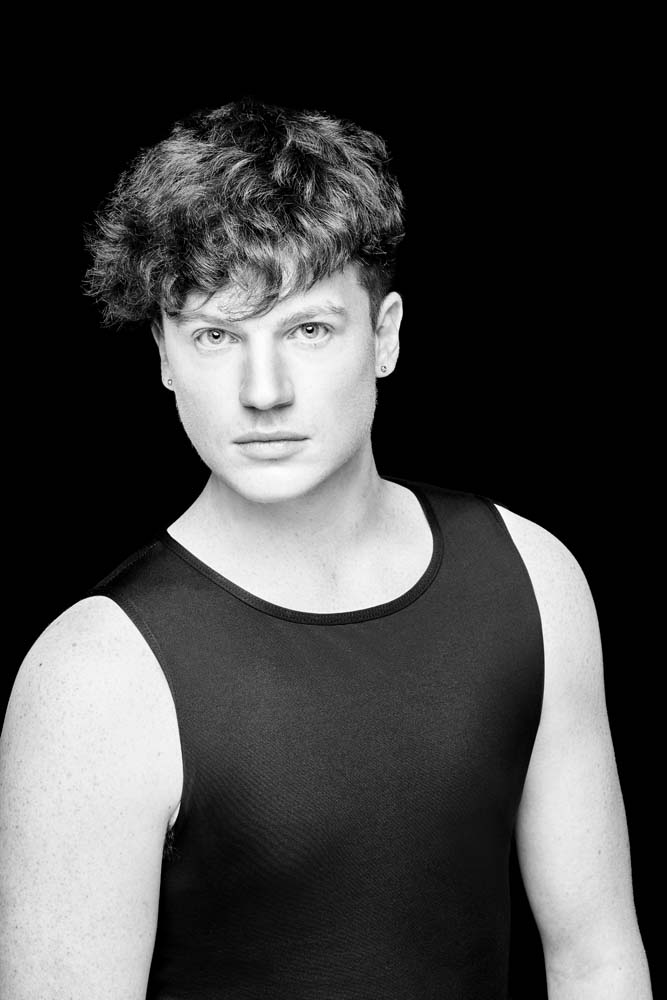 Kedric Bateman
Kedric Bateman was born in Salt Lake City, Utah in January of 1996; he then moved to California in 2001 where he became interested in dance. He began training in ballet and tap in 2006 at Media City Ballet in Burbank, CA. In 2008, his family relocated to Henderson, NV, where he auditioned to be in Las Vegas Academy's Dance Department – which he then progressed to the highest level in the Dance Department by senior year. He fell in love with many modern dance styles, but nothing felt more natural to him than Horton. Kedric was trained by Thomas DiSabato (Horton), Tara Foy (ballet), and Jeneane Huggins (Graham). During his sophomore year of high school, he was competing at Inspire Dance Company, directed by Robert Contreras. There, he progressed in improvisation, hip-hop, ballet training, and post-modern movement. After high school, Kedric suffered an injury from a motorcycle accident, putting him out of dance for a few years. He was longing to get back into dance and started training again, and over time, got his technique back. He was then referred to Contemporary West Dance Theatre where he has had the privilege to dance since June, 2018. Kedric has been in many roles within the Company such as "Shards" choreographed by Donald Byrd, "Fraternus" choreographed by Bernard H. Gaddis and "Night Creature" Choreographed by Mr. Alvin Ailey. Kedric is continuing to learn new styles of movement and grow each day to soon be an inspiration to the new generation of dancers by incorporating analytical movement within a rhythmic way. He is extremely grateful and blessed for the support from Bernard Gaddis, his family and dance teachers over the years and truly believes in the legacy that is within Contemporary West Dance Theatre.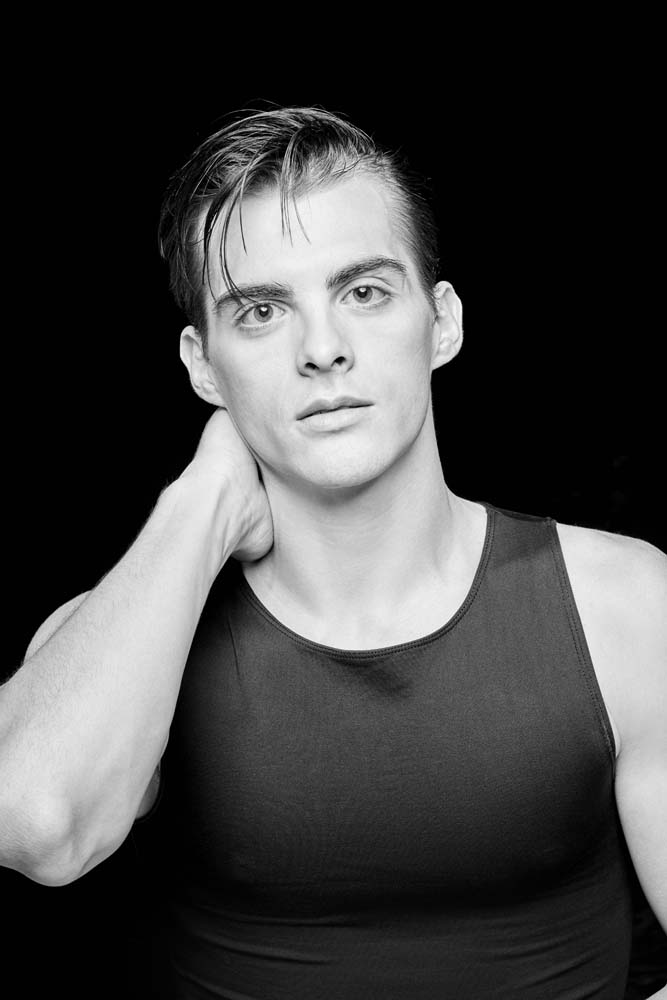 Shelby Wierman
Born in San Diego, California, Shelby began her training at the Chula Vista Ballet (CVB) under Artistic Director Taeko Nishino. At CVB, Shelby trained in the Vaganova technique and performed many full-length ballets and excerpts. Shelby continued her pre-professional training first at The Kirov Academy of Ballet D.C., followed by The HARID Conservatory. Shelby then moved to the Pittsburgh Ballet Theatre School where she became versatile in ballet, jazz, and Graham and Horton modern techniques. While at these schools, she performed corps de ballet roles and excerpts in Swan Lake, The Nutcracker, Le Corsaire, La Bayadére, Paquita, Don Quixote, and Sleeping Beauty, as well as original modern works. Shelby also trained at Alvin Ailey, Boston Ballet, San Francisco Ballet, Joffrey Ballet, and Ellison ballet. In 2016, Shelby was a guest artist with Sapporo City Ballet. In 2017, Shelby returned to Japan, where she competed in the Japan Grand Prix and was awarded direct entry into the Alvin Ailey Summer Program. Shelby graduated from Butler University with a Bachelor of Arts in Dance Pedagogy at and is continuing to study to become a physical therapist. At Butler, Shelby has performed as an original cast member of Patrick de Bana's Falling Sky, corps in George Balanchine's Serenade, lead Arabian Princess in The Nutcracker, corps de ballet and demi-soloist roles in various classical ballets, and contemporary works. Shelby is very excited and grateful to begin her professional career with Contemporary West Dance Theatre!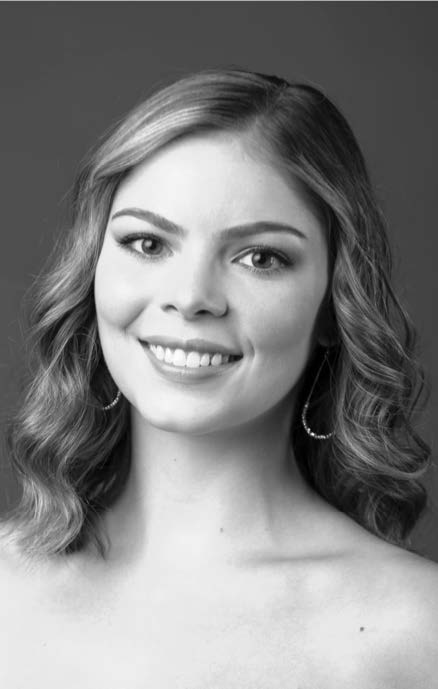 Paola Margarita Juárez Sandoval
Paola Margarita Juárez Sandoval was born and raised in México. At the age of six she started dancing with Ballet Folklorico La Grana where she danced Mexican Folk Dances and Ballroom. During those years she had the opportunity to share her dance and culture performing in Italy, Switzerland, England, and Cuba.
At age 16 she moved to Guadalajara to start her professional studies in Ballet, Jazz, Modern, Musical Theater and Tap under the direction of Guillermo Hernandez, as well she trained her vocal and acting skills.
During her school years she performed roles in Swan Lake, Le Corsaire, La Bayadere, The Awakening of Flora and The Nutcracker, suites of the musicals Me and my Girl, La cage aux folles, Follies, Hello Dolly and more.
Paola is excited and grateful to be a member of Contemporary West Dance Theatre.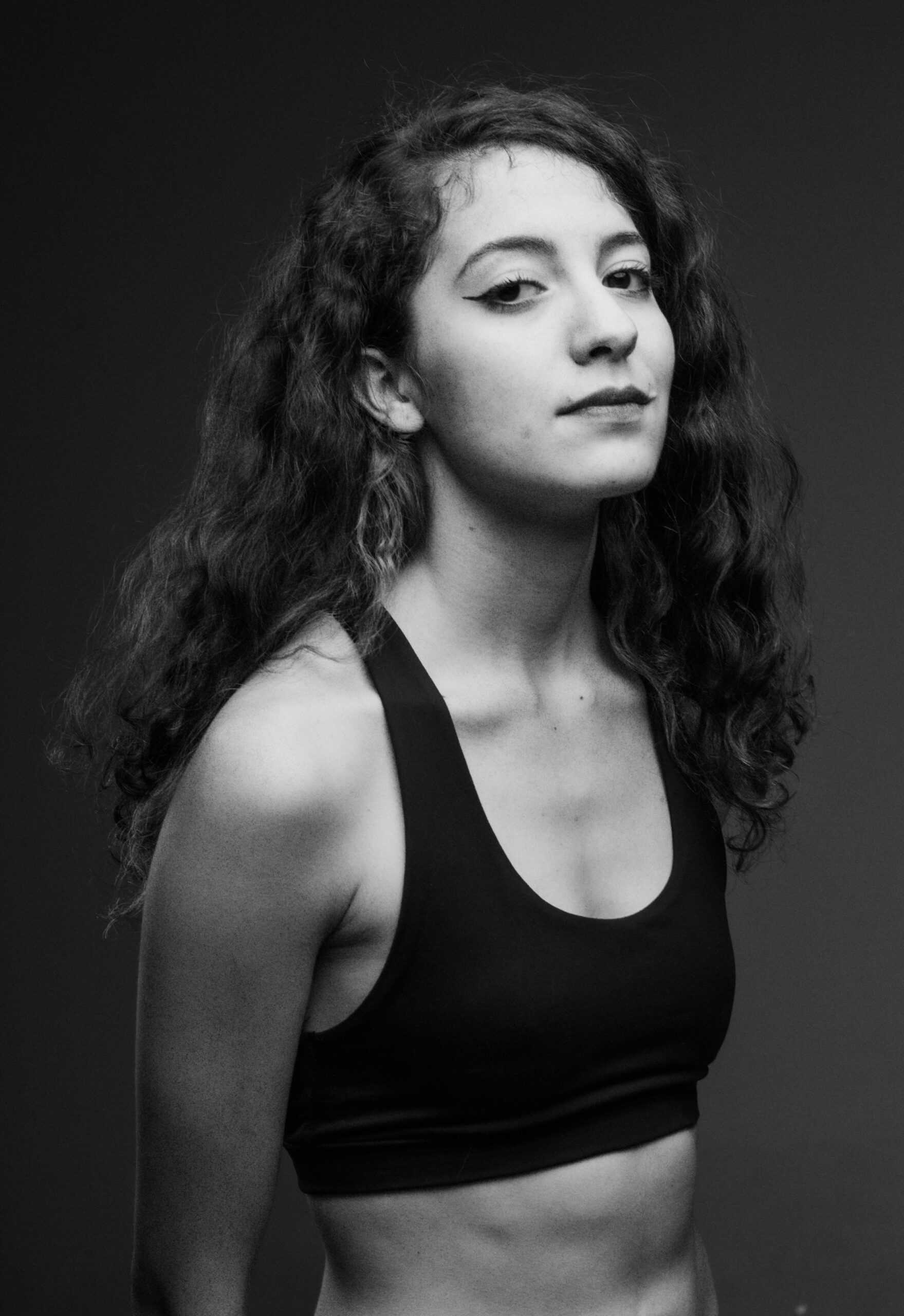 Francis Soane Jr.
Francis W.Y. Soane Jr is a native of Baltimore, Maryland. He started his dance training at the age of 19 at Coppin State University. He performed the works of many artists such as Dr. Vanessa Jackson, Darby Pack, Gesel Mason, Diana Marbley, Kibibi Ajunku, Emily Berry, Antionette Coward-Gilmore, and Erica Wallace-Jackson. He received his Bachelor of Science degree in Interdisciplinary Studies with a minor in Non-Profit Leadership and Youth Development in 2009. After graduation, he began performing with local companies such as Poetic Xpressions Dance Company (Amanda Fair), Arena Players (Troy Burton), Dance Baltimore (Cheryl Goodman), and Unified Voices of John Hopkins (Dr. Gregory Branch). In 2017, he moved to Pittsburgh and began intense ballet training with Maria Caruso through LaRoche College while teaching and training with The Hill Dance Academy Theatre (HDAT- Ayisha Morgan-Lee). He also performed with local companies such as the Pittsburgh Arts Collective and Shona Sharif African Dance & Drum Ensemble. It was from an opportunity through HDAT that he received an invitation to audition for Philadanco II and began performing and training there from 2017- 2020, under the direction of Donald Lunsford II. He's is blessed to share the stage again with so many other talented artists after taking a brief hiatus from dance and dedicates his artistic career to his parents who are always with him in spirit.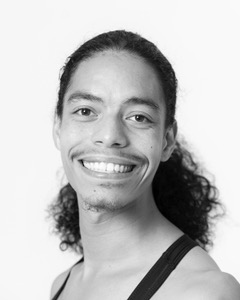 RADNELL MARIN-PEDRAZA
APPRENTICE
Albuquerque, New Mexico is an alumnus of Del Sol Academy of the Arts, and began his formal dance training at K.O. Knudson Middle School. In 2016, Mr. Pedraza joined the pre-professional dance company, Las Vegas Contemporary Dance Theater 2 (CWDT), where he continued his training in modern, classical ballet, and contemporary. Mr. Pedraza attended the University of Nevada, Las Vegas and in 2020 accepted an apprenticeship with Contemporary West Dance Theater. Mr. Pedraza is excited for his first season with CWDT.