KALIE MCLAUGHLIN
Born and raised in Las Vegas, NV, Kalie McLaughlin grew up in a performing arts family. She began dancing at the age of two and grew up performing at her family's dance studio. In 2014, Kalie graduated from Las Vegas Academy of the Arts with an Advanced Honors Diploma. During her time at LVA, Jeneane Gallo-Huggins was her biggest supporter and inspiration. After high school, she was accepted into the University of Nevada Las Vegas' dance department with a full ride scholarship and graduated four and a half years later with a Bachelor of Fine Arts Degree in Performance and Choreography, and a Pilates minor. Kalie was also presented the Certificate of Excellence Award in 2019, given to only one Fine Arts senior every year. During this time, she was a high-level collegiate and amateur Latin ballroom dancer and competed and performed around Las Vegas with her ballroom partner, at the time, Gary Knox-Derry.
During her time at UNLV, she traveled in and out of the country to teach Pilates and children dance. She loves traveling and was blessed to visit four different countries during her time with the UNLV dance department. Kalie was chosen to study abroad for a semester in Seoul, South Korea in the fall of 2016 and studied ballet, modern, and traditional Korean dance with the Korea National Sports University dance department. Currently, Kalie lives in Las Vegas, Nevada working in the community as an elementary school teacher, teaching kids dance, working in the physical therapy department with Pilates, and is a single mom! After her long break from dance to have her baby, she is excited and blessed to have the amazing opportunity to dance with Contemporary West Dance Theatre.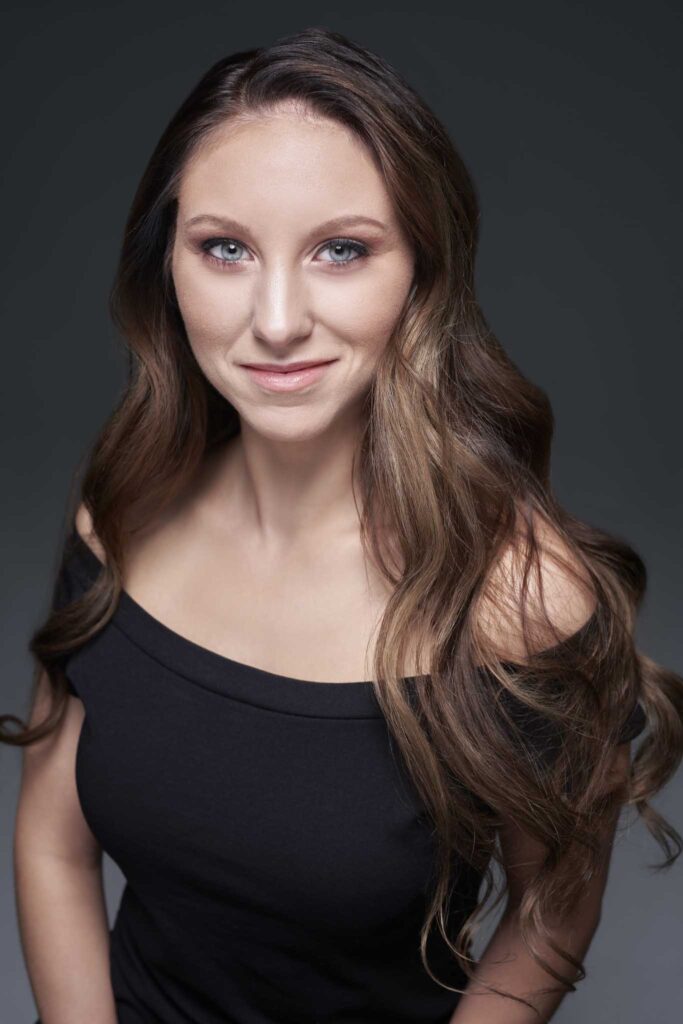 JP O'DONNELL
JP O'Donnell, a Kansas City native, began his dance training at Miller Marley School of Dance under direction of Tara Wells, and Christopher Barksdale. He went on to receive a BFA in Dance Performance and Choreography from the esteemed University of Missouri-Kansas City, Conservatory of Dance. He has danced in "Grease" at Starlight Theatre in Kansas City, performed for Cedar Fair in Worlds of Fun's "Grand Carnivale" parade, and on NBC, for The Plaza Lighting Ceremony, at the Country Club Plaza. He has also performed at Disney World in Downtown Disney, Union Station, the prestigious Kauffman Performing Arts Center and with Whidbey Island Dance Theatre in "The Nutcracker". JP has collaborated with such artists as Christopher Huggins, Kevin Iega Jeff, Ronald Tice, Gary Abbott and Dee Anna Hiett. This is JP's first season with Contemporary West Dance Theatre.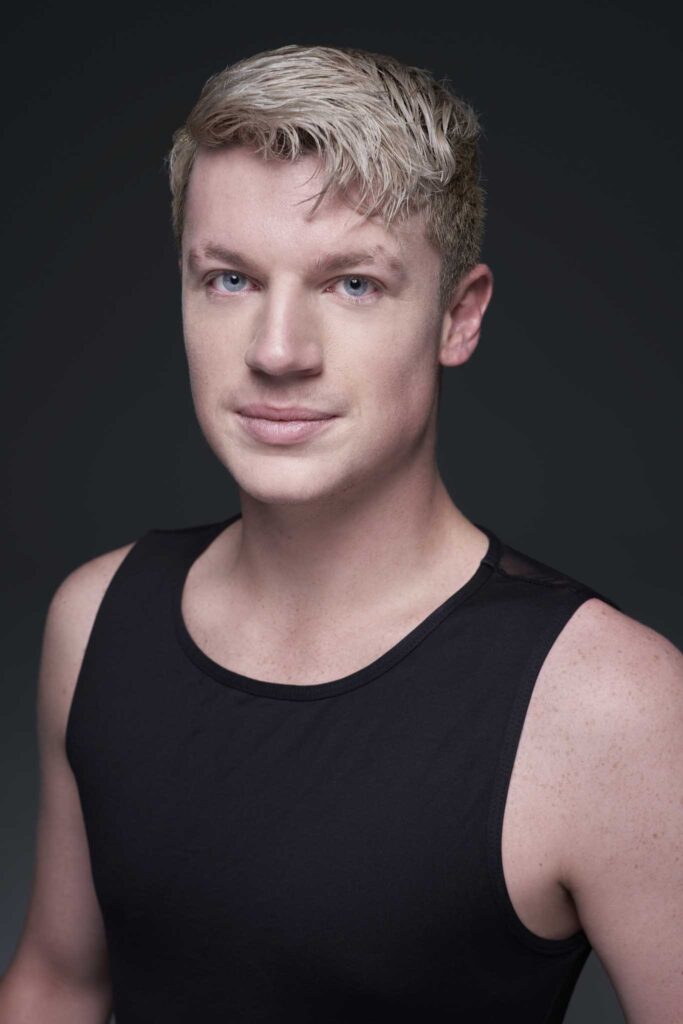 Shelby Wierman
Born in San Diego, California, Shelby began her training at the Chula Vista Ballet (CVB) under Artistic Director Taeko Nishino. At CVB, Shelby trained in the Vaganova technique and performed many full-length ballets and excerpts. Shelby continued her pre-professional training first at The Kirov Academy of Ballet D.C., followed by The HARID Conservatory. Shelby then moved to the Pittsburgh Ballet Theatre School where she became versatile in ballet, jazz, and Graham and Horton modern techniques. While at these schools, she performed corps de ballet roles and excerpts in Swan Lake, The Nutcracker, Le Corsaire, La Bayadére, Paquita, Don Quixote, and Sleeping Beauty, as well as original modern works. Shelby also trained at Alvin Ailey, Boston Ballet, San Francisco Ballet, Joffrey Ballet, and Ellison ballet. In 2016, Shelby was a guest artist with Sapporo City Ballet. In 2017, Shelby returned to Japan, where she competed in the Japan Grand Prix and was awarded direct entry into the Alvin Ailey Summer Program. Shelby graduated from Butler University with a Bachelor of Arts in Dance Pedagogy at and is continuing to study to become a physical therapist. At Butler, Shelby has performed as an original cast member of Patrick de Bana's Falling Sky, corps in George Balanchine's Serenade, lead Arabian Princess in The Nutcracker, corps de ballet and demi-soloist roles in various classical ballets, and contemporary works. Shelby is very excited and grateful to begin her professional career with Contemporary West Dance Theatre!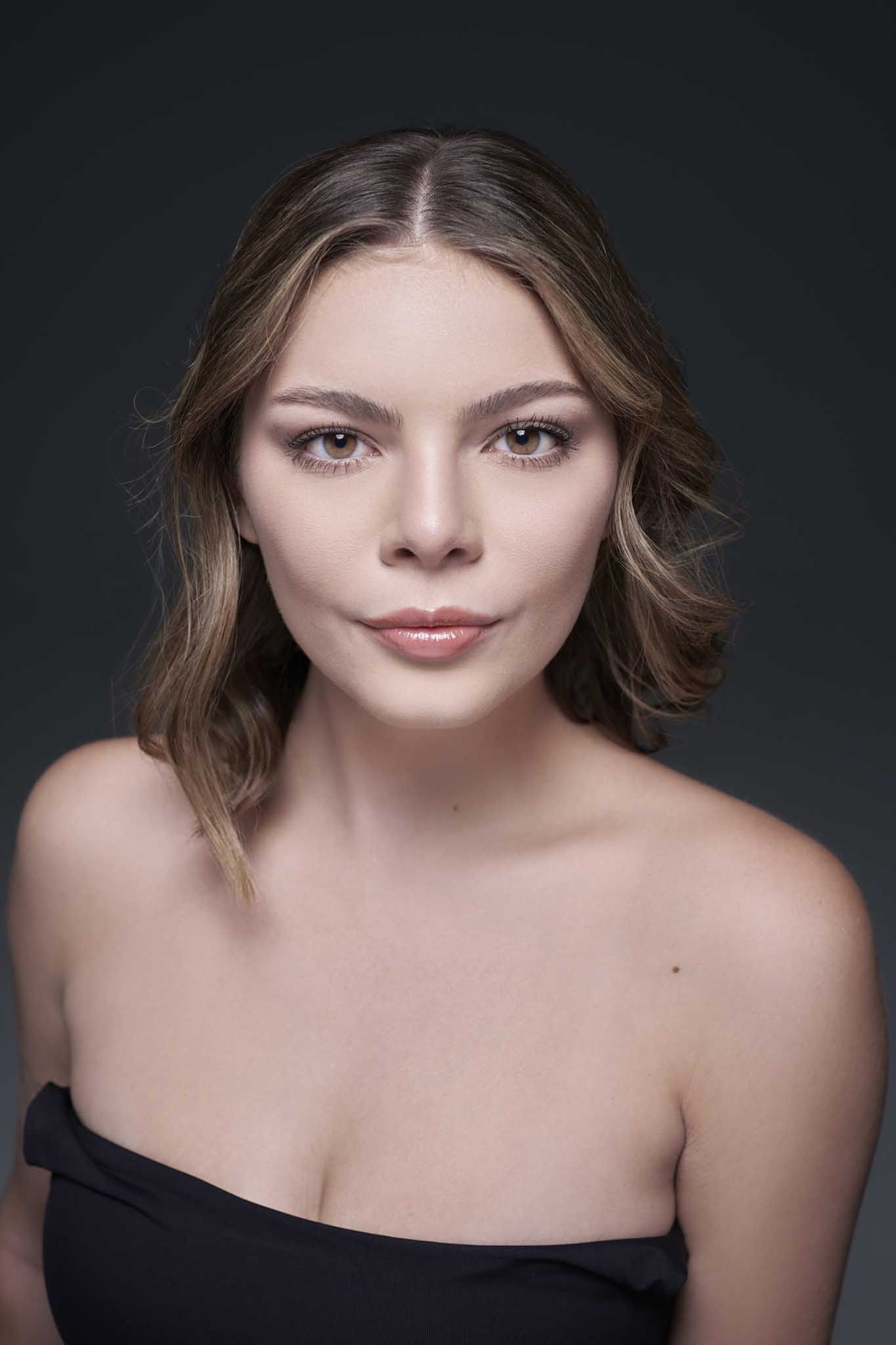 Paola Margarita Juárez Sandoval
Paola Margarita Juárez Sandoval was born and raised in México. At the age of six she started dancing with Ballet Folklorico La Grana where she danced Mexican Folk Dances and Ballroom. During those years she had the opportunity to share her dance and culture performing in Italy, Switzerland, England, and Cuba.
At age 16 she moved to Guadalajara to start her professional studies in Ballet, Jazz, Modern, Musical Theater and Tap under the direction of Guillermo Hernandez, as well she trained her vocal and acting skills.
During her school years she performed roles in Swan Lake, Le Corsaire, La Bayadere, The Awakening of Flora and The Nutcracker, suites of the musicals Me and my Girl, La cage aux folles, Follies, Hello Dolly and more.
Paola is excited and grateful to be a member of Contemporary West Dance Theatre.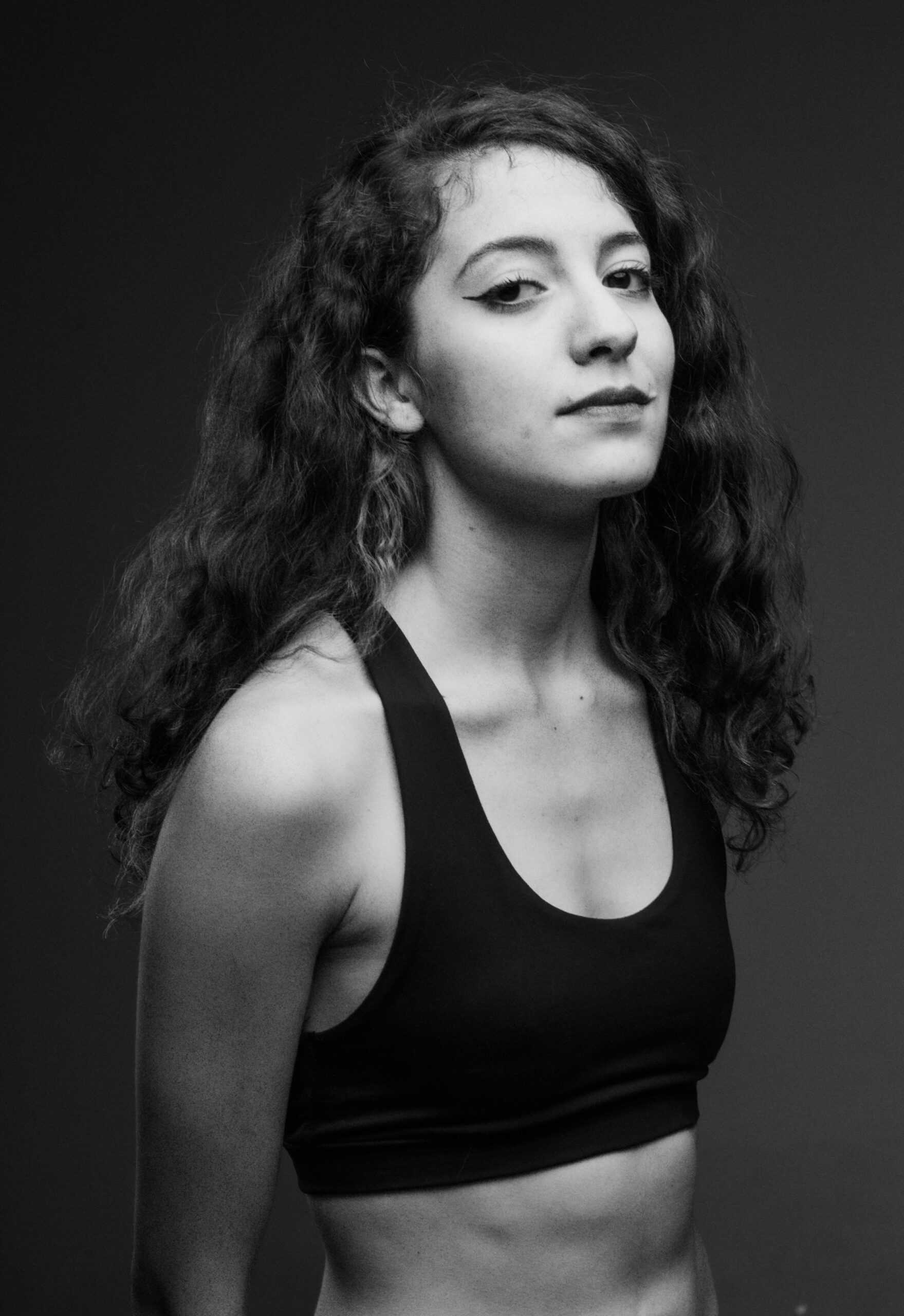 Francis Soane Jr.
Francis W.Y. Soane Jr is a native of Baltimore, Maryland. He started his dance training at the age of 19 at Coppin State University. He performed the works of many artists such as Dr. Vanessa Jackson, Darby Pack, Gesel Mason, Diana Marbley, Kibibi Ajunku, Emily Berry, Antionette Coward-Gilmore, and Erica Wallace-Jackson. He received his Bachelor of Science degree in Interdisciplinary Studies with a minor in Non-Profit Leadership and Youth Development in 2009. After graduation, he began performing with local companies such as Poetic Xpressions Dance Company (Amanda Fair), Arena Players (Troy Burton), Dance Baltimore (Cheryl Goodman), and Unified Voices of John Hopkins (Dr. Gregory Branch). In 2017, he moved to Pittsburgh and began intense ballet training with Maria Caruso through LaRoche College while teaching and training with The Hill Dance Academy Theatre (HDAT- Ayisha Morgan-Lee). He also performed with local companies such as the Pittsburgh Arts Collective and Shona Sharif African Dance & Drum Ensemble. It was from an opportunity through HDAT that he received an invitation to audition for Philadanco II and began performing and training there from 2017- 2020, under the direction of Donald Lunsford II. He's is blessed to share the stage again with so many other talented artists after taking a brief hiatus from dance and dedicates his artistic career to his parents who are always with him in spirit.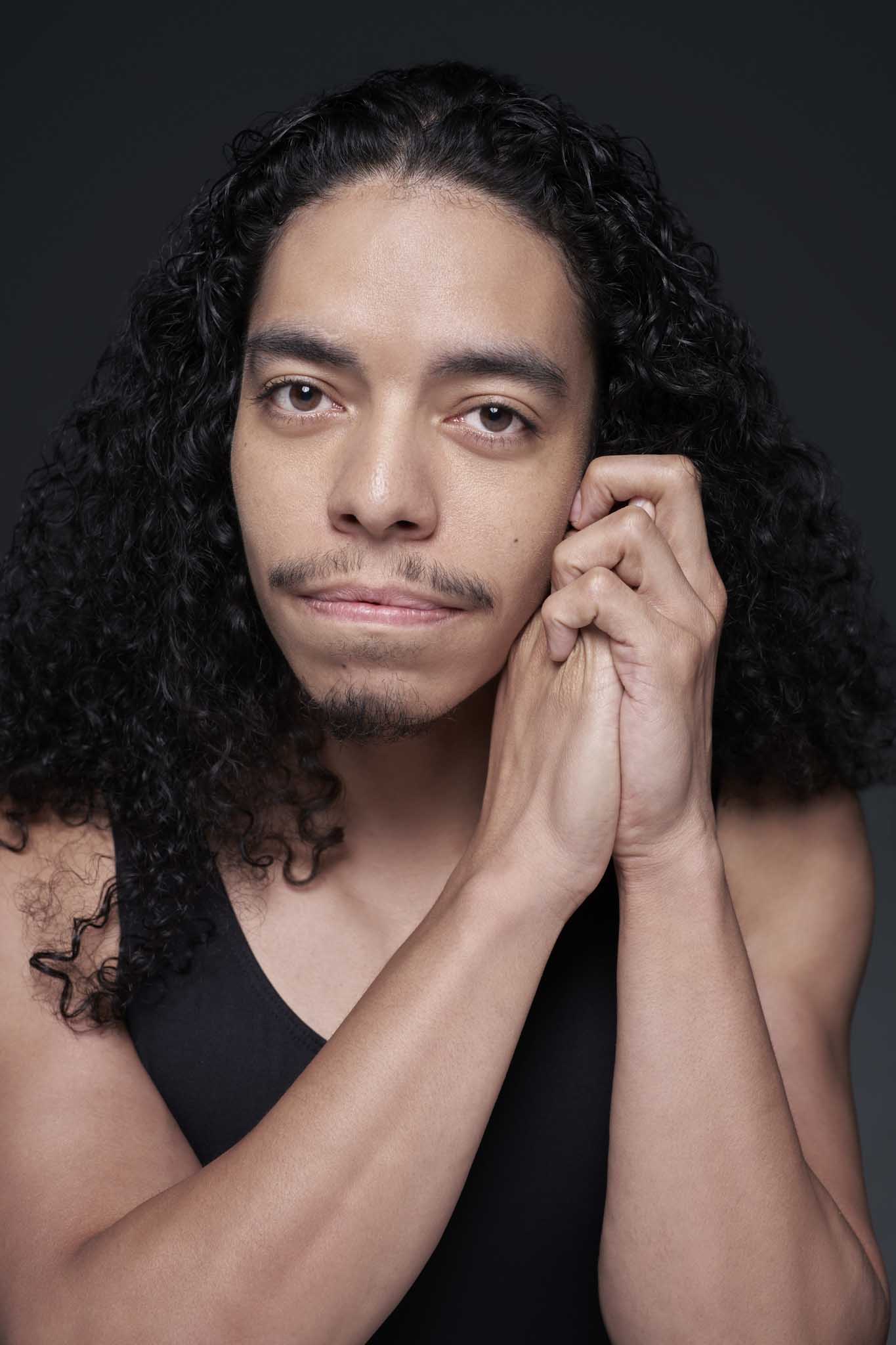 Bethany Kendrick
Bethany Kendrick (Fredericksburg, TX) graduated from Texas Christian University (TCU) with her BFA in Ballet and Modern Dance, in addition to a Pilates Teacher Certificate. Early training was with Fredericksburg Dance Company and Kinder High School for the Performing and Visual Arts, and she has attended summer intensives with Ballet Austin, Eisenhower Dance Detroit, and Bruce Wood Dance. Performance highlights in the TCU SCCDance include works by Dr. Nina Martin, Emeritus Prof. Susan Douglas Roberts, and guest artists Lalitaraja, José Limón (restaged by Natalie Desch), KT Nelson, and Bernard H. Gaddis. Bethany performed the "Commandant" role in Dr. Suki John's Sh'ma feature-length dance film, as well as in works by Norbert De La Cruz III, Wendell Gray II and Francisco Gella. Bethany is excited to dance with Contemporary West Dance Theatre.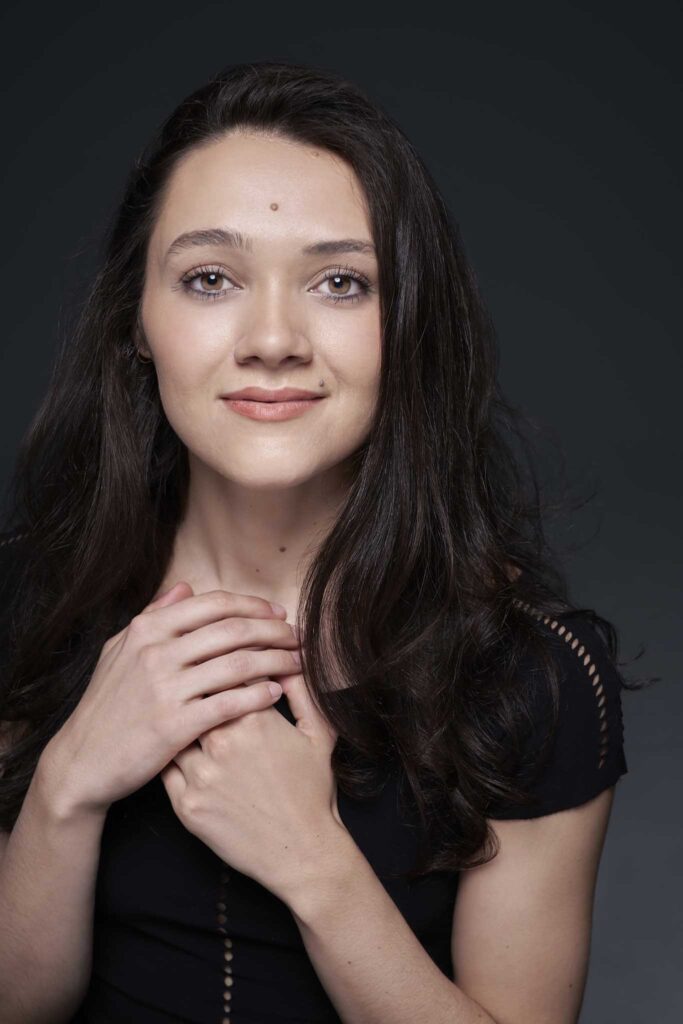 Viola Taylor
Viola Taylor received her B.F.A. from The University of the Arts in 2023. She is a New Jersey native who began dancing at an early age with her parents, both of whom are currently dance teachers. She started training at Halliday Dance of Pennsauken, New Jersey. Viola grew to love dance immensely and became a principal dancer with IMAGINE…Dance Theater. She has trained extensively and performed for great institutions such as Dance Theatre of Harlem, PHILADANCO! , Pennsylvania Ballet, Washington Dance Institute and Anthony Burrell Breaking Barriers, to name a few. She dances African, Ballet, Modern, Jazz, Tap, Praise, Afro-Cuban and many other dance forms. She also attended Eleone Dance Theater of Philadelphia where she danced for two years with Eleone Dance Unlimited and with the second company Eleone Connections. Viola has performed at the Kennedy Center in Washington, DC for the 25th annual International Association of Blacks in Dance Conference, in Cleveland, Ohio; Denver, Colorado and in Los Angeles, California with IMAGINE… Dance Theater at IABD as well. She is a four time state and national dance medalist for NAACP ACT-SO COMPETITION where she has performed and served as a Dance assistant. Viola was awarded a Gold Medal at the ACT-SO National Competition in Traditional Dance in 2016 a bronze medal for Modern dance in the 2017 competition, a gold medal for Modern in the 2018 competition and a gold for Modern dance in 2019. This is Viola's first season with Contemporary West Dance Theatre.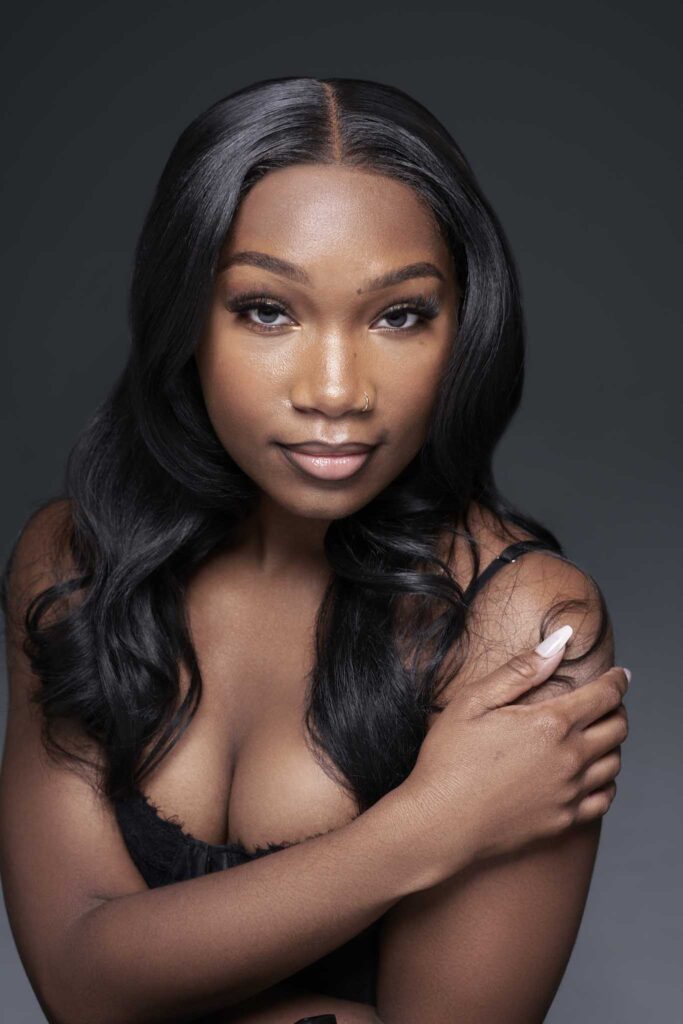 Somer February
Somer February was born and raised in Johannesburg, South Africa. She began her movement journey  taking Ballet classes and training in Rhythmic and Tumbling Gymnastics. She later began Contemporary dance and joined a local Youth Dance Company where she was also introduced to African and Jazz fusion dance forms. Somer had the privilege to work and perform with South African choreographers and artists such as Phume Sikhakhane, Kingsley Beukes, Angela Revie and Adele Blank. 
In High School, Somer participated in numerous International Ballet Competitions which opened up many opportunities for her. She has received scholarships and training opportunities from the Royal Academy of Dance and Bolshoi Ballet Academy.  She also had the opportunity to guest perform with the Royal Moscow Ballet on their tour in South Africa.  Somer made her professional debut with the KMAD Dance Company in early 2019 under direction of Kelsey Middleton, before relocating to the United States to begin her studies at the Boston Conservatory at Berklee, receiving the Alwin Nickolas/Murray Louis named scholarship. She was introduced to many new styles and skills in American Modern dance techniques, Commercial dance styles, improvisation and composition – training closely with professors Kurt Douglas, Ruka Hatua-saar White, Brian McGinnis, Anthony Burrell, Marissa Parmenter, Denise Leone-Pons and Russell Clarke. 
She has had the honour to perform new works by Aszure Barton, T.Lang, Levi Marsman, Brian McGinnis, Joy Davis, Christopher Kinsey, and repertoire by Paul Taylor, and Jawole Willa Jo Zollar. 
During her time in America, Somer has aimed to expand her movement knowledge within and beyond her college institution. She has attended programs with The Alvin Ailey American Dance Theatre, Gibney Dance and SpringBoard Danse Montreal.
Somer plans to graduate in the Spring of 2023 with her BFA in Contemporary Dance Performance with a minor in Creative Entrepreneurship.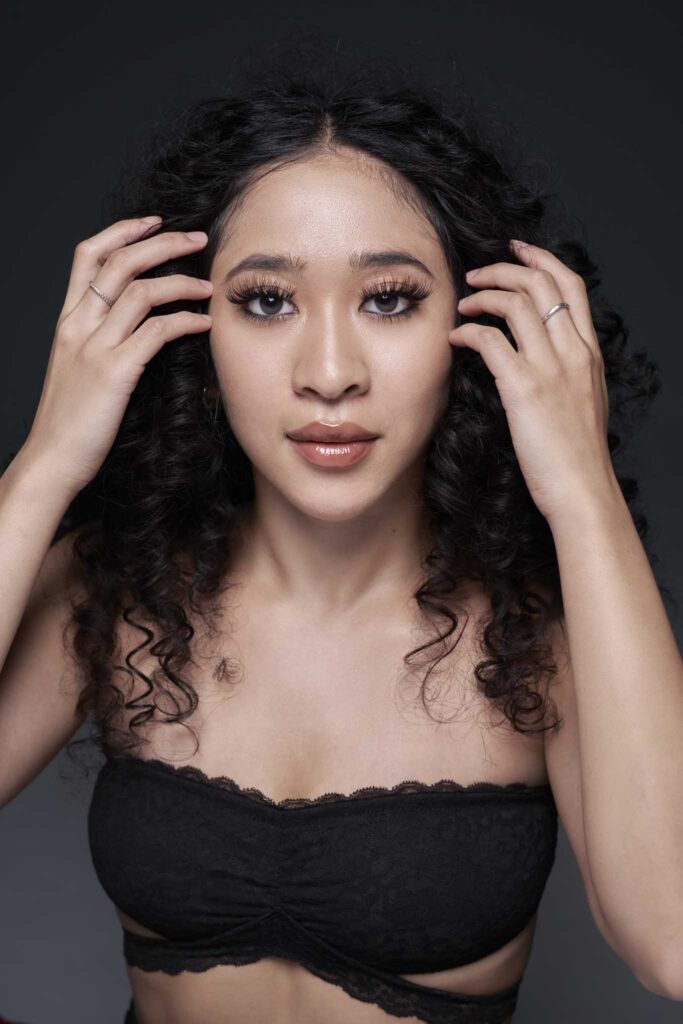 Brittany Bruno
Brittany Bruno was born and raised in Henderson, Nevada. She started dancing at the age of 3,  and lived a life of performing and competing. She started her dance training at Fern Adair Conservatory of the Arts, then later joined The Rock Center for Dance, training under owner Quinn Callahan. During her time there she was able to travel to a few states to compete, and was even invited to the Youth American Grand Prix Finals in New York two years in a row. She graduated with Advanced Honors from Las Vegas Academy of the Arts as a Dance major. After, she joined Ballet West's Professional Training Division in Salt Lake City, studying under Academy and Artistic Directors Peter Merz and Adam Sklute. There she learned and performed many different repertoire's such as La Bayadere, The Nutcracker, Jewels, Walpurgisnacht, and Coppelia. She joined Nevada Ballet Theater as a trainee under Artistic Director Roy Kaiser, performing in ballet's such as Dracula, The Nutcracker, Firebird, Alice and Wonderland, and Swan Lake. She was also able to perform in Collaboration with Cirque du Soleil in A Choreographer's Showcase. In her downtime she does Yoga and Tai Chi, and will be competing in an International QiGong Competion in Korea. Now she is beginning her journey with Contemporary West Dance Theatre and is very excited!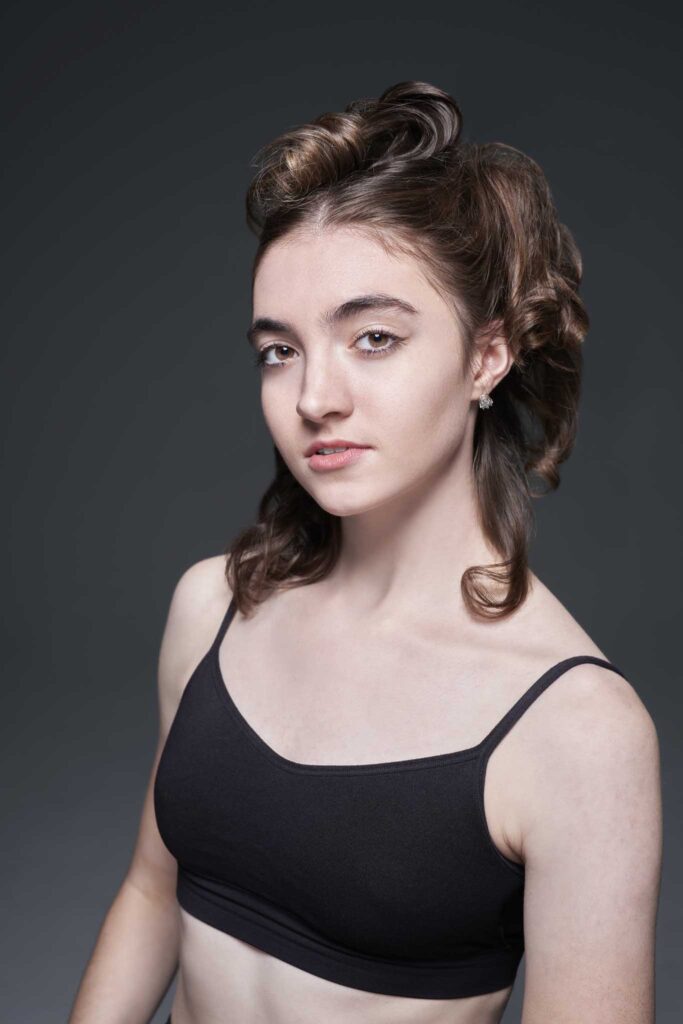 Jaesha Hall
Jaesha Hall is from the small town of Roosevelt, UT. She started dancing at the age of 12 and spent many summers in New York for summer intensives and nationals for scholarship winnings through New York City Dance Alliance. She is currently finishing up her BFA in dance at Utah Tech University and will graduate spring of 2024. Where she was on their dance team for four years. She trained in a study abroad in Italy the summer of her junior year of college. There she won the first place solo award in which she choreographed herself. She recently just founded out some of her dance action shots made a France Magazine and will come out in the next few months. She trains in ballet, contemporary, jazz, hip-hop, modern, and acrobatics. She is very excited to begin her journey with Contemporary West Dance Theatre!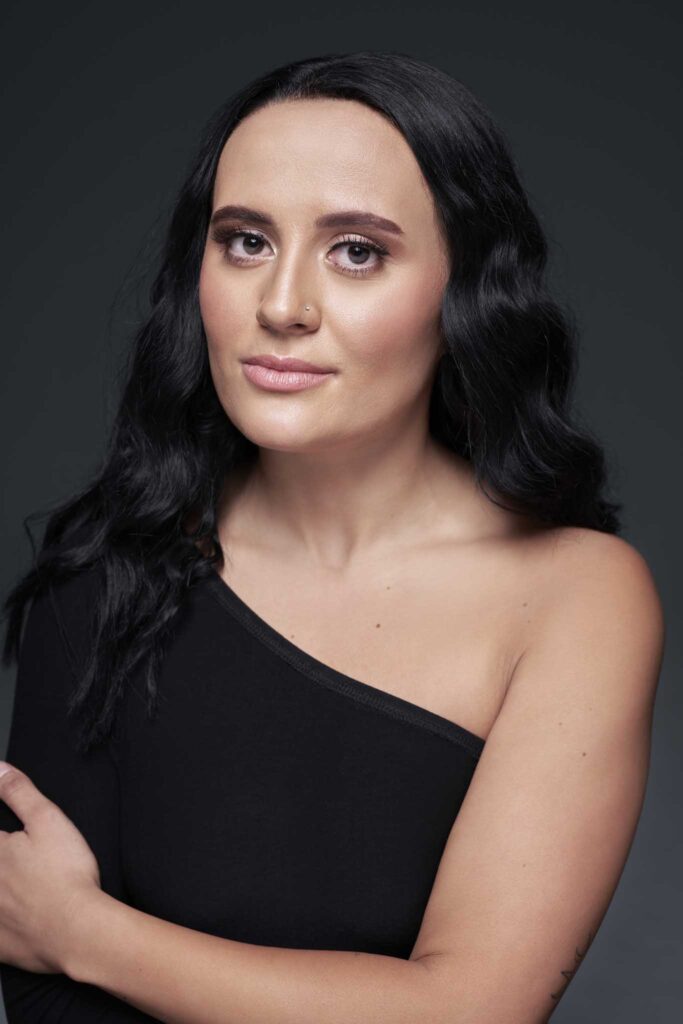 Ciera René Thorne
Ciera René Thorne, is a native of Washington, DC and Maryland. Although she began dance classes at a very young age, it was at the age of 9 when she became determined to become a Professional Dancer after seeing the Lion King on Broadway. Ciera trained at Divine Dance Institute and Dance Dimensions, in Maryland, in Ballet, Jazz, Tap, African and Modern disciplines. Ciera went on to attend the prestigious Duke Ellington School of the Arts High School in Washington, DC, while simultaneously dancing in the Katherine Smith Contemporary Dance Ensemble. Afterwards, she attended Temple University Boyer College of Dance in Philadelphia, where she graduated with a BFA in Dance and an AA in Africology. While attending Temple University, Ciera danced with Philadanco II! and later, with Creative Reaction Hip-Hop Company.
Throughout the years, Ciera attended Dance Intensives at Divine Dance Institute, Pennsylvania Youth Ballet, Complexions Contemporary Ballet, Dallas Black Dance Theatre, Philadanco!, Eleone Dance Theatre, The Greater Allen Cathedral Worship Conference and Deeply Rooted Dance Theater for further training. Furthermore, she has attended International Association of Blacks in Dance Conferences in Washington, DC, Dayton, OH, Denver, CO, Philadelphia, PA and Toronto Canada. Ciera has danced in Projects by Christopher Huggins, Kevin Iega Jeff, Joe Gonzalez and Productions by Bill T. Jones, Sue Samuels, Jamel Gaines, and Donald T. Lunsford.
Ciera moved to New York in 2021 to begin her Professional Dance career. While in New York, she was a member of Creative Outlet Dance Theatre of Brooklyn and TORCH Dance Theatre, as well as an Intern/Understudy in Sheep Meadow Dance Theatre Ballet Company and guest artist in Jo-Mé Dance of Boston. Highlights during her time in NY were performing at "New Year's Eve at Times Square" brining in 2023 which was televised; and, she felt honored to perform at the illustrious Carnegie Hall. Ciera is very family oriented, spiritual and adventurous. She has been a member of Mt. Ennon Baptist Church in Maryland most of her life, and a dancer/choreographer in Praise in Motion Liturgical Dance Ministry there. She attributes her faith to be the source that leads and guides her in life and her career. Ciera is extremely excited to begin a new adventure on the West Coast, dancing with Contemporary West Dance Theatre in their 2023-2024 Season.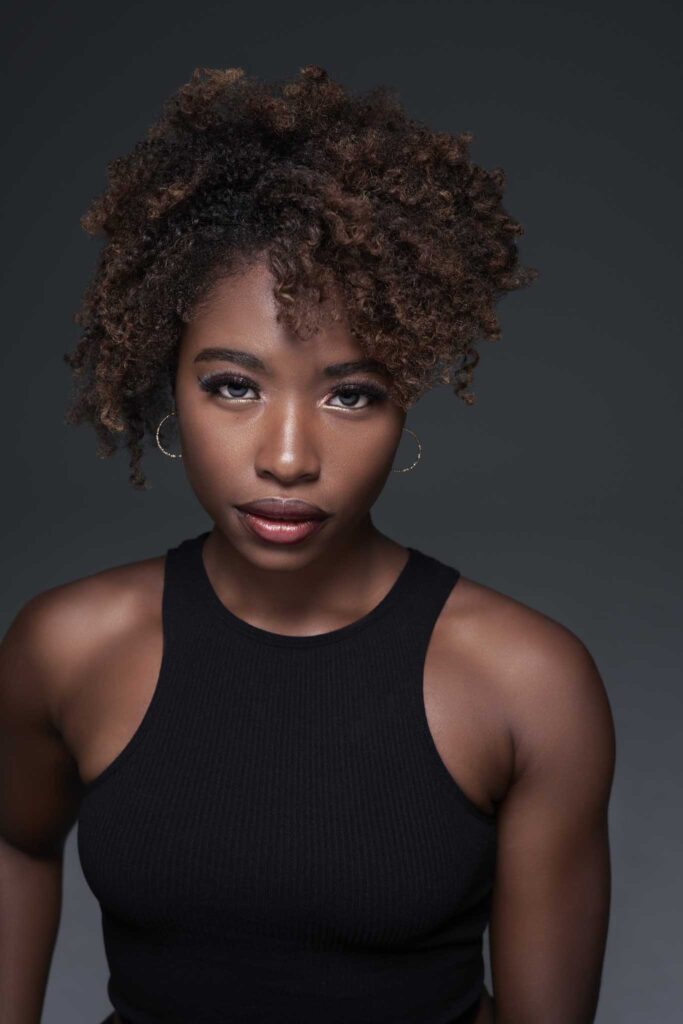 Mayra Munoz
Mayra Munoz is a native of Las Vegas, this is her first season with Contemporary West Dance Theatre. Munoz is trained in ballet, modern, jazz, and contemporary dance from the Academy of Nevada Ballet Theatre. There, she performed alongside NBT's company dancers in numerous ballets and with Cirque du Soleil artists in A Choreographer's Showcase. She attended and graduated from the University of Nevada Las Vegas in 2022 with her BFA in Dance Performance and Choreography. During her time at the University she worked with choreographers Cathy Allen, Louis Kavouras, Dolly Kelepcz, Ari Mayzick, Christopher Huggins.