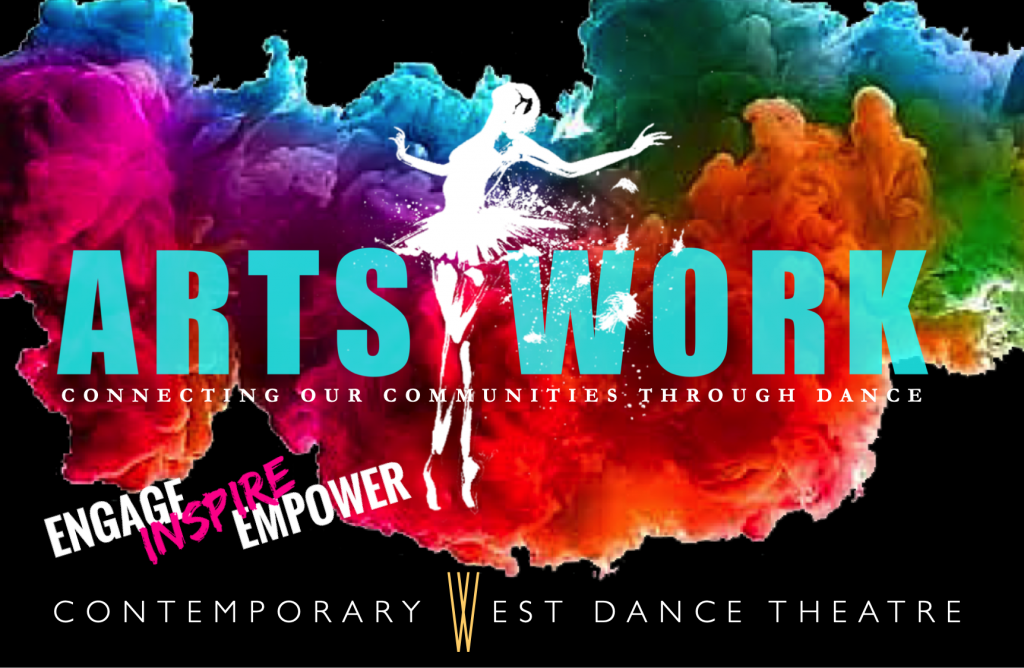 CONTEMPORARY WEST DANCE THEATRE'S ARTSWORK Program
In partnership with the City of Las Vegas Office of Cultural Affairs and supported by Continuing the Legacy Dance Foundation
Artswork was founded by Bernard H Gaddis founder and Artistic Director of Contemporary West Dance Theatre and lead by: Directors Avree Walker Artistic Director of Upper Division and the CWDT Studio Company and Koura Wright Director of CWDT Lower division and CWDT Training Company.
"ARTSWORK" is a program for young dancers Junior High – High School. The ARTSWORK program focuses on codified dance techniques, and also gives students the opportunity to perform both nationally and Internationally. If you are interested please contact Program Director: Avree Walker at [email protected] for more information!
Mission
CWDT's ARTSWORK's program envisions a country where everyone has access to—and takes part in— lifelong learning experiences in the arts, both in school and in the community. The ARTSWORK program is dedicated to ensuring that the next generation receives a well-rounded education and experience in the arts. ARTSWORK's program teaches students innumerable lessons—practice makes perfect, that small differences can have large effects and collaboration leads to creativity. Our program also teaches children that there are several paths to take when approaching problems and that all problems can have more than one solution.
Schedule - Fall Winter 2022 / Spring 2023
Charleston Heights Performing Arts Center
800 Brush Street Las Vegas, NV 89107
Historic Fifth Street School
401 South Fourth Street Las Vegas, NV 89101
Mirabelli Community Center
6200 Hargrove Ave, Las Vegas, NV 89107
Charleston Heights Arts Center


POINTE (SC) DS
MCRAE
4:00pm-4:30pm
BALLET (SC) DS
MCRAE
4:30pm-5:30pm
BALLET (TD) BR
HENNING
4:00pm – 5:30pm
HORTON SC
GADDIS
5:30pm – 7:00pm
MODERN (TD)
MCRAE
5:30pm – 6:30pm
Charleston Heights Arts Center


CONTEMP JAZZ (TD)
WALKER
4:00M -5:30pm
BALLET (SC)
GADDIS
4:00pm – 5:30pm
BALLET (TD)
MCRAE
5:30pm -6:30pm
CONTEMP JAZZ (SC)
WALKER
5:30pm-7:00pm
Charleston Heights Arts Center


MODERN (SC)
MCRAE
4:00pm – 5:00pm
THEATRE (TD)
SOUZA
4:00pm – 5:00pm
HOUSE (SC/TD)
WHITFIELD
5:00pm -6:00pm
REPERTOIRE (SC)
GADDIS/WALKER
6:00pm – 7:30pm
REPERTOIRE (TD)
GADDIS/HENNING
6:00pm -7:30pm
5th Street School
Mirabelli Community Center
THEATRE (SC)
SOUZA
12:00pm – 1:30pm
MODERN (TD)
GADDIS Mirabelli
12:00pm – 1:00pm
(TD) Mirabelli
GADDIS /HENNING
1:30pm-5:00pm
(STUDIO CO)
BREAK
3:00pm – 3:30pm
REPERTOIRE (SC)
GADDIS/WALKER
1:30pm – 6:00pm