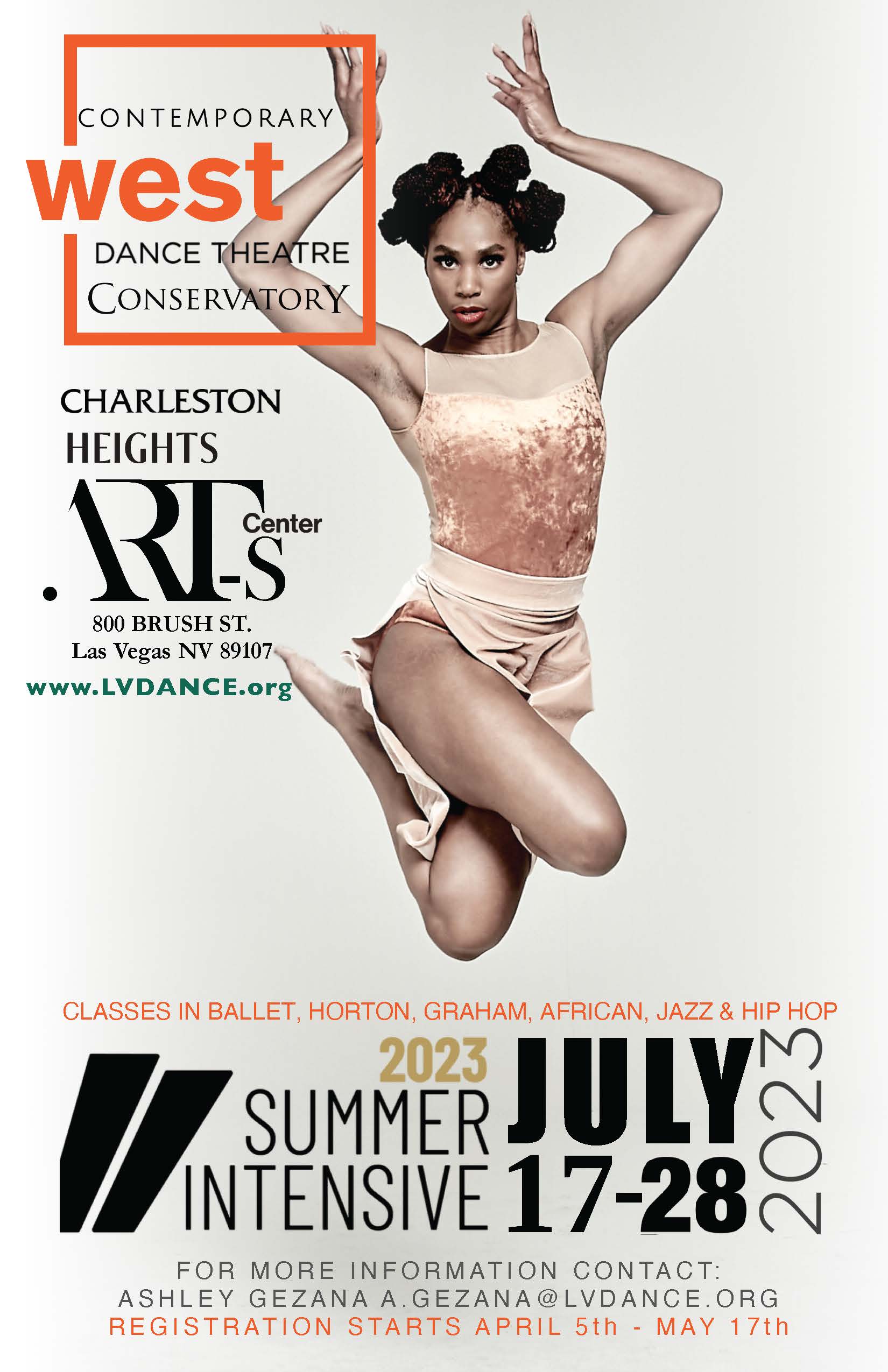 Dates: July 17-28, 2023 weekdays
Times: 9:00a – 4:00p
Location: Charleston Heights Arts Center
Address: 800 Brush Street, Las Vegas, NV 89107
Classes provided are Ballet, Horton, Graham, African, Jazz and Hip Hop
Registration and Payment Details
Registration is currently open, with a registration fee of $150.00. Program fee is $350.00 which is to be paid in full by July 1, 2023.
All debit/credit card charges will have a $5.00 authorization fee. All charges are NON-REFUNDABLE.
For more information please contact Ashley Gezana at a.gezana@lvdance.org.
Registration is now closed.