Founder and Artistic Director Bernard H. Gaddis, is proud to announce that Contemporary West Dance Theatre (CWDT) has joined the Red Shell Mgmt roster. Formerly known as Las Vegas Contemporary Dance Theatre, CWDT was founded in 2007 by Bernard H. Gaddis (a Principal Dancer-alumnus of Alvin Ailey American Dance Theatre) and Charmaine Hunter (a long-time Dance Theatre of Harlem Principal Dancer and former Ballet Mistress). CWDT is known as Las Vegas Valley's premier contemporary dance company because it combines the American classical and modern dance traditions with vigorous athleticism, and tops it off with a dash of the theatricality that has made Las Vegas famous.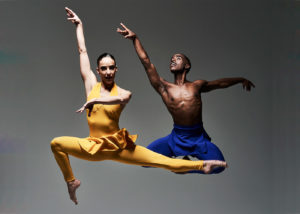 Named by the Las Vegas Review Journal as one of the "Fab Four" arts organizations in Nevada, CWDT is a repertoire dance company that tours nationally and internationally and is dedicated to perpetuating multiculturalism, diversity, equity and inclusion on stage, in the studio, and in everyday life. This point of view is reflected in the composition of the artists in the company and the selection of repertoire featuring classic works by Alvin Ailey, Ulysses Dove, Rennie Harris, Milton Myers, Ronen Koresh, Donald Byrd and new works by the artistic director.
Among the first Artists in Residence at Las Vegas' Charleston Heights Arts Center, CWDT was voted "Best Dance Company to Represent Las Vegas" two years in a row by the Las Vegas Weekly Magazine and its Founder and Artistic Director Bernard H. Gaddis was recently Awarded Best Choreographer in Las Vegas by Desert Companion Magazine.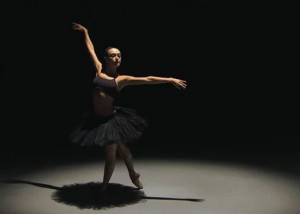 CWDT's Founding Artistic Director Bernard H. Gaddis writes, "Contemporary West Dance Theatre is pleased to appoint Edward Schoelwer and Red Shell Mgmt with the responsibility of arranging our tours. Given his extensive experience in our field we are confident that he will help us reach greater visibility. And we are excited to join Red Shell as it poises itself to expand." Says Edward Schoelwer, "Since the moment I started to follow Contemporary West Dance Theatre, I have admired the way the company makes concert dance fun and entertaining. They're serious artists, well trained and risk-taking–but their audiences always leave the theater having had a very good time. After nearly a decade of watching them ripen the moment has come for us to combine forces."
Red Shell Mgmt is a resource for presenters and promoters of cultural attractions who want to learn more about and engage select touring projects and dance companies with a legacy of excellent artistry and educational and social missions. Associated with Dance Theatre of Harlem (DTH) from 1990 – 2020, Edward Schoelwer founded Red Shell in 2018. Limón Dance Company, Collage Dance Collective, Rhapsody in Black, NYTB/ChamberWorks and now Contemporary West Dance Theatre make up the boutique roster. To learn more about Red Shell Mgmt and its roster visit http://www.redshellmgmt.org. or www.LVDANCE.org
Contact: Bernard H. Gaddis
800 Brush Street,
Las Vegas, NV 89107
Phone: (818) 749-6477
Email: B.Gaddis@LVDance.org
Date: August 17, 2021